UCSF
Education, Virtual
Recognizing a multi-year campaign in a virtual celebration event
Challenge
Recognize the success of UCSF: The Campaign, building donor engagement and architecting a scalable experience that bonds attendees to the university on an emotional level.
Strategy
Highlight the compelling human stories behind UCSF, illustrating the campaign's impact to engage and inspire attendees. Celebrate the campaign's achievements and show gratitude to the donors that made it possible.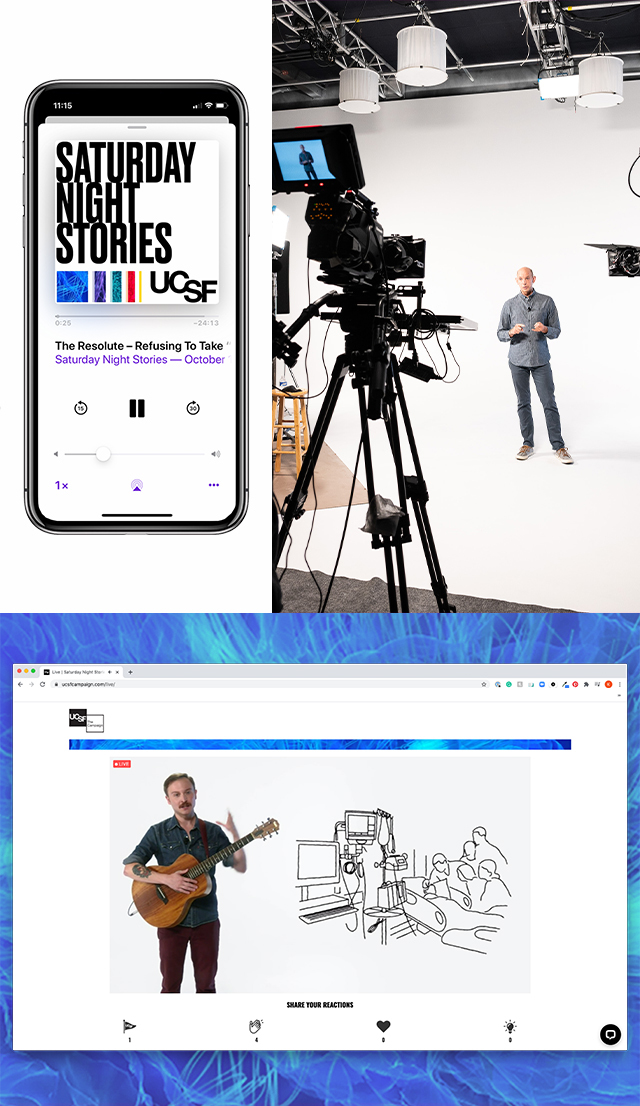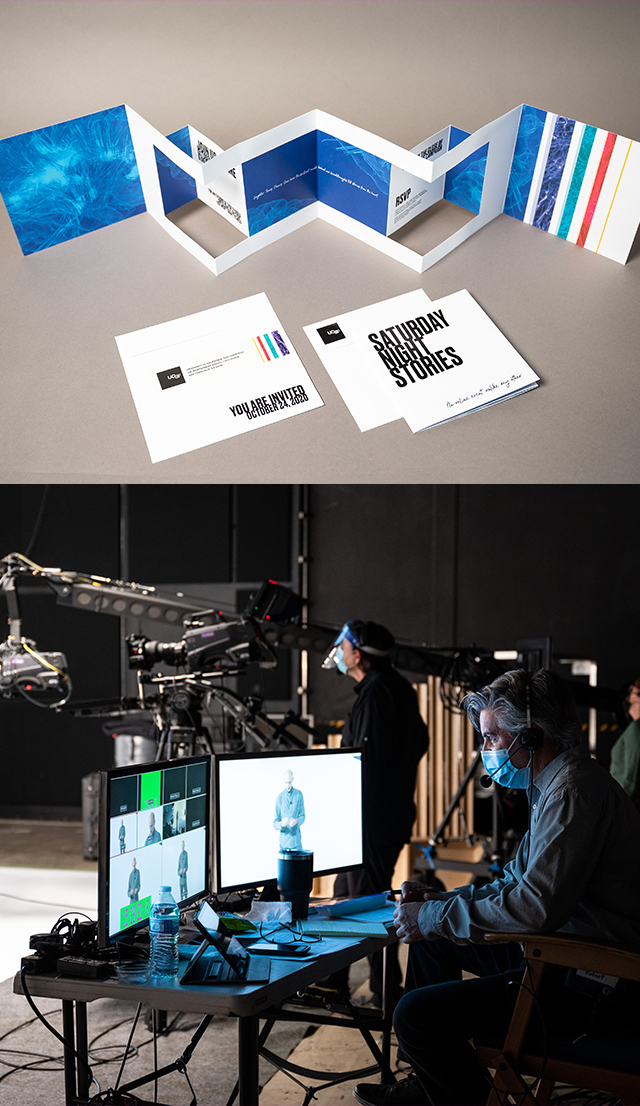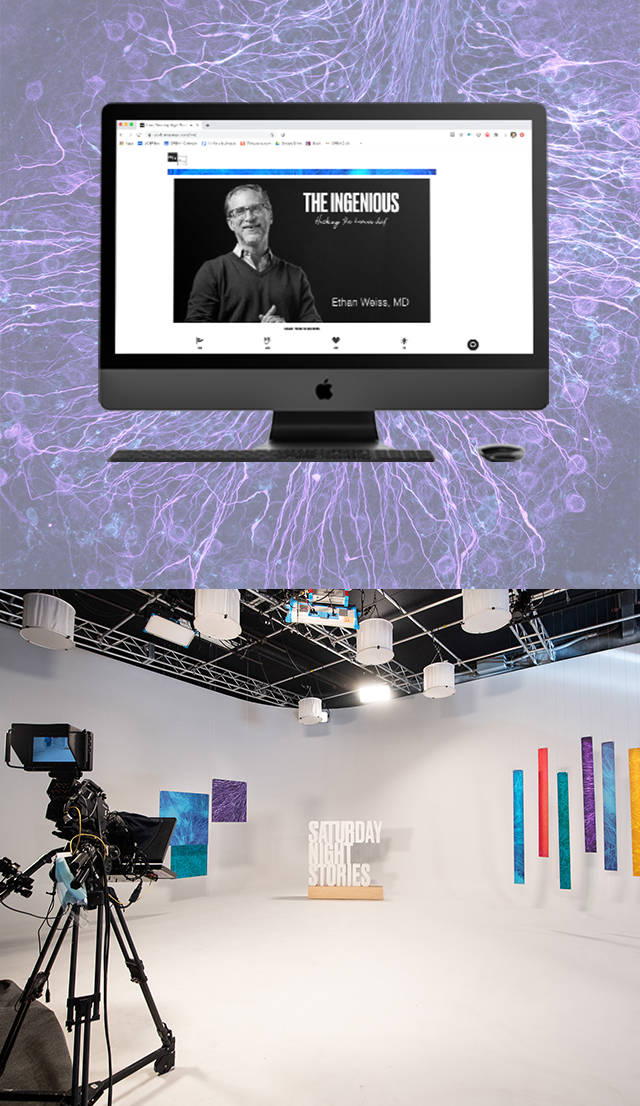 Activations
Marking the close of UCSF: The Campaign, DPEM ideated and produced a virtual experience that goes beyond traditional online events to deeply connect attendees to the university and its mission to solve the world's hardest health problems. Originally planned to be a live in-person celebration, the program had to quickly pivot to the screen due to COVID-19.
We designed a unique virtual event that centered on the storytellers behind UCSF: The Campaign. To make this happen, our creative team handled strategy development, visual design, motion graphics, and film editing in tandem with our production team leaning into our full capabilities from UX/UI development and talent management to live show production, pandemic-safe logistics, virtual analytics, and more. Content was pre-recorded in a studio with a fabricated set to feature storytellers much like a TV show (rather than a conference or keynote). Visual enhancements like motion graphic transitions, animations, and multimedia interludes were used to break up the program to ensure attendees stayed engaged. Storytelling Guides were sent to attendees ahead of the event to create surprise-and-delight moments during the show. A prologue was released the week before the event as a teaser, which drove over 100 last-minute RSVPs. An epilogue was sent out the week after the event to serve a dual purpose of providing closure to the program's narrative and launch the first episode of UCSF's new podcast: Saturday Night Stories. Listen to one of the storytellers speak about how the donations from the Campaign enabled her teams to provide high-quality mental health care via telehealth visits when COVID-19 made in-person care impossible.
Metrics
The virtual event format scaled up to reach +150 additional households compared to the in-person format
Increased +100 RSVPs in one week with the release of the pre-event prologue video
400 households tuned into the event
11 intimate breakouts with guests after the show
Won a Circle of Excellence award from the Council for Advancement and Support of Education (CASE)