Brookfield Properties
Real Estate
Building community to revitalize a development through placemaking
Challenge
Build community engagement with Pier 70's target audience from the onset through construction and activation of the redevelopment.
Strategy
Develop a placemaking program to attract Pier 70's target audience that utilized existing tenants and local cultural organizations and embodied the brand's core tenants: Made of Creativity, Made of the Bay, Made for Everyone.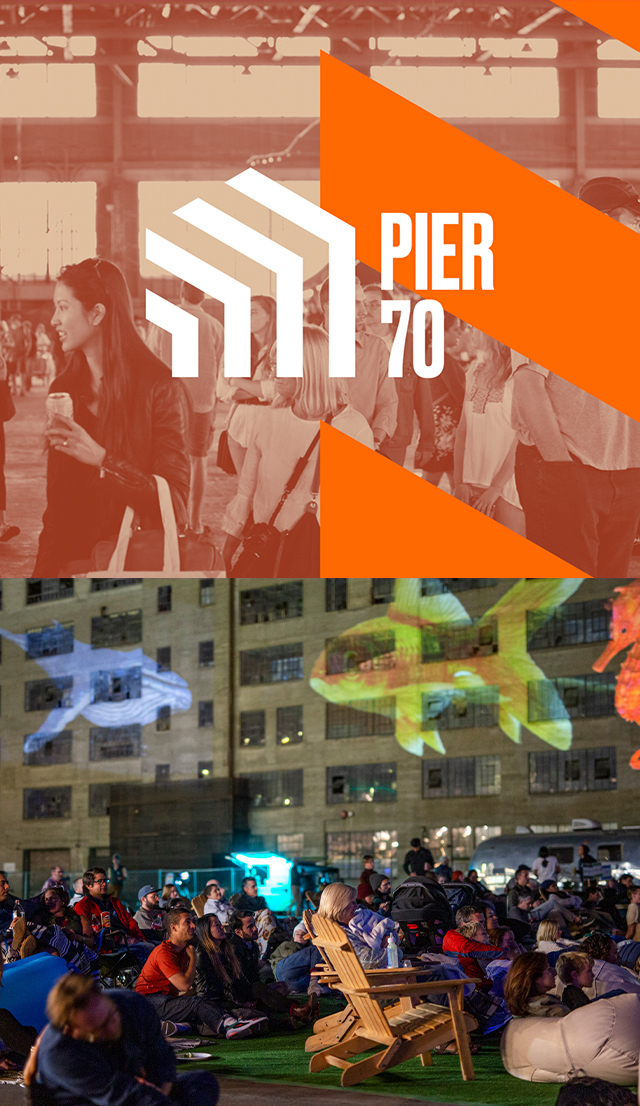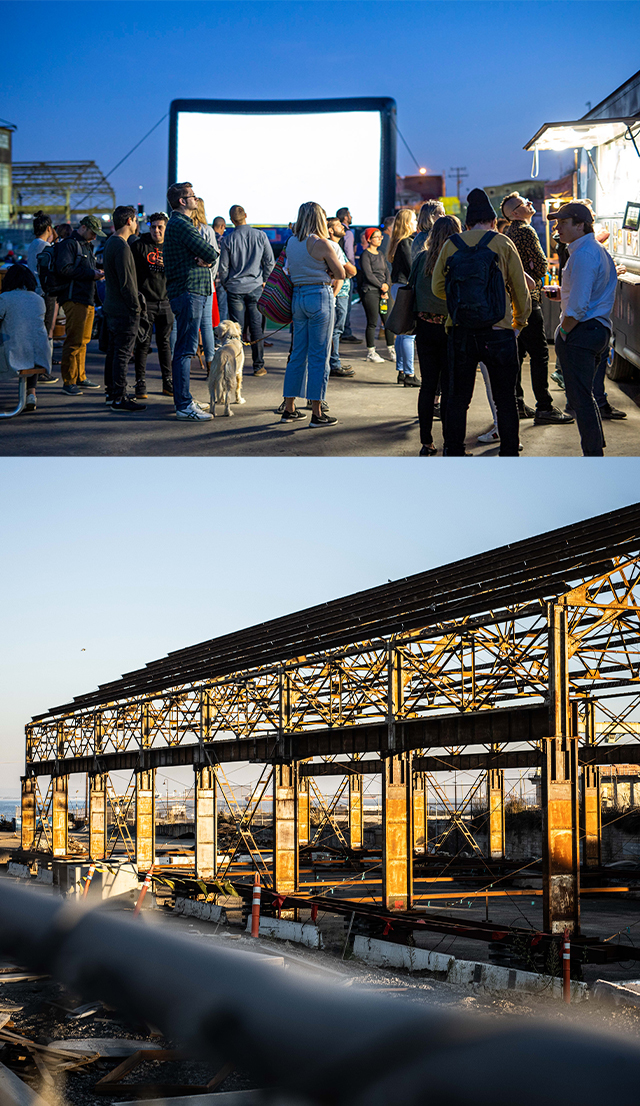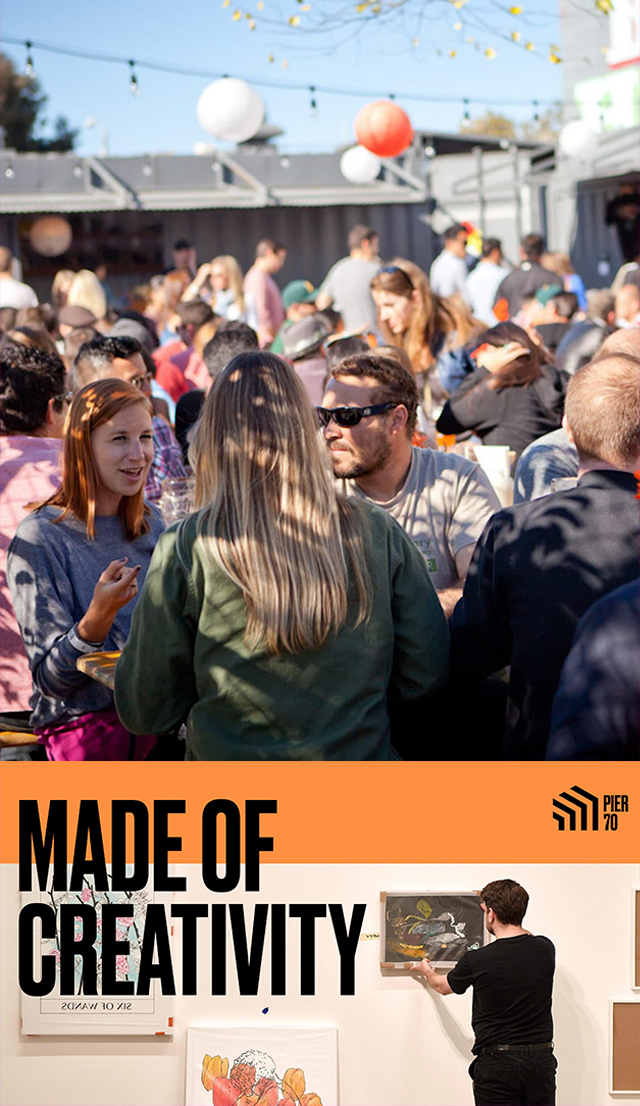 Activations
Partnering with Pier 70, DPEM created an event series that fostered and maintained community engagement with the local Dogpatch community in San Francisco, ensuring that Pier 70 continued to be relevant in that audience's experience. Events in this program included:
Outdoor pop-up movie nights allowed the community to gather on the weekend when there was no construction in a deck-chair-style format, supporting local community film theaters and food producers while promoting diversity and inclusion.
An Open ​Studios event promoted the Noonan Art Building as a destination​ with activations like public art programming, local food catering, and music, highlighting the creators and makers of San Francisco.
Public building viewing opportunities and festivities invited the community to be a part of the development's evolution.
Image Credit:
dn&co: top left, bottom right
Club Soda Productions: bottom left, top center, bottom center