Outreach
Tech, Virtual
Engaging employees to drive motivation
Challenge
Build company-wide momentum to motivate and inspire teams through a connectedness to Outreach's culture and employee engagement.
Strategy
Concept and execute a multi-day virtual experience that is designed to celebrate 2020's successes, demonstrate employee appreciation, and create energy and hype to motivate teams to crush 2021's goals – all while guests tune in remotely from their homes.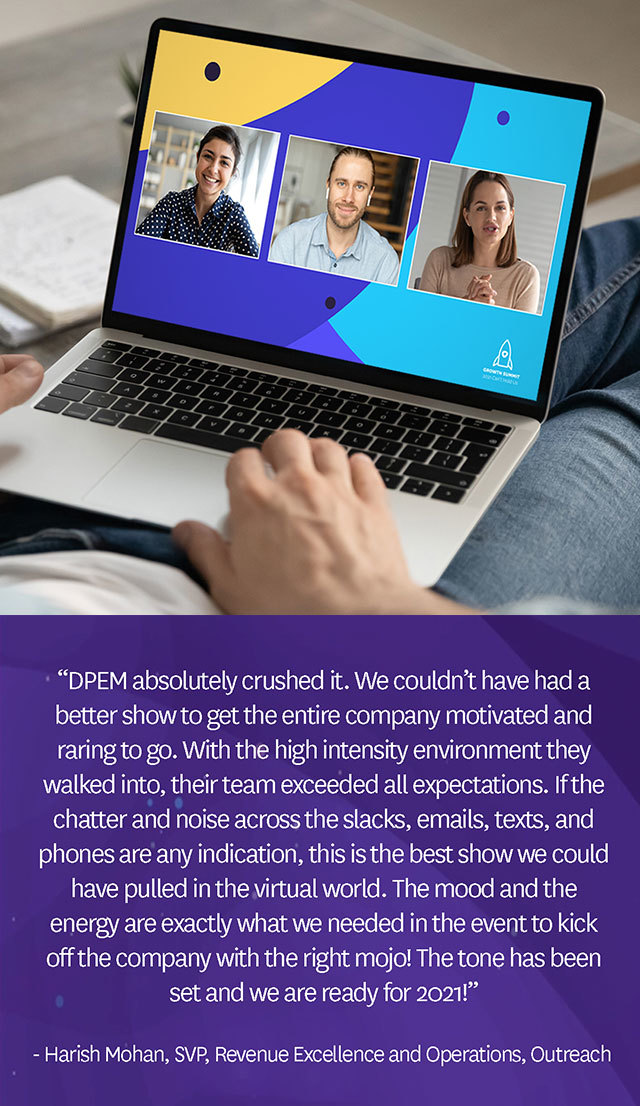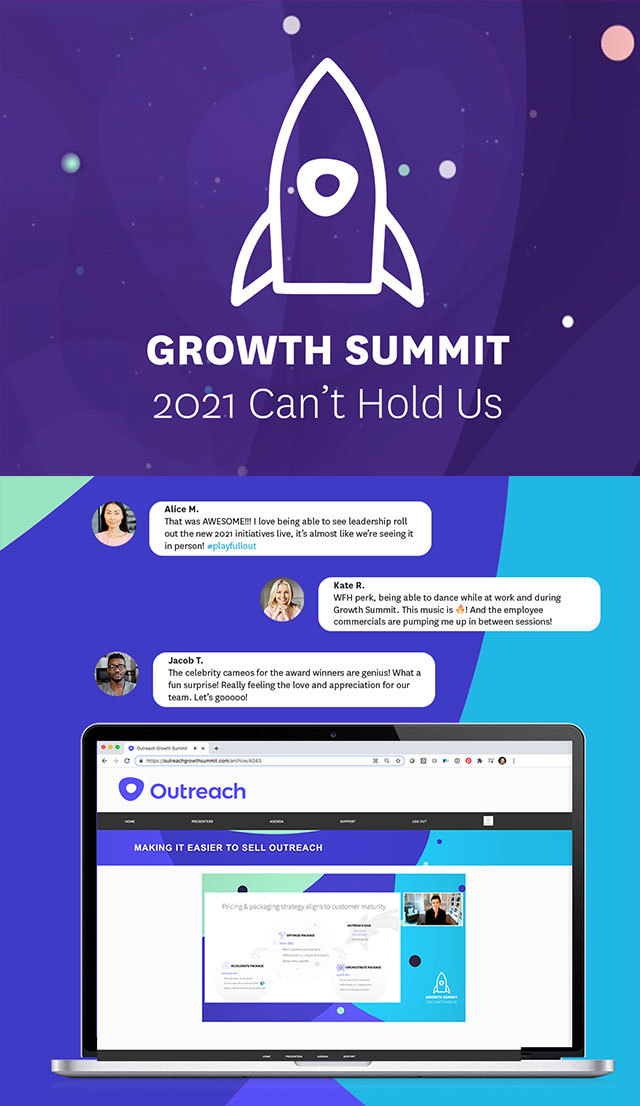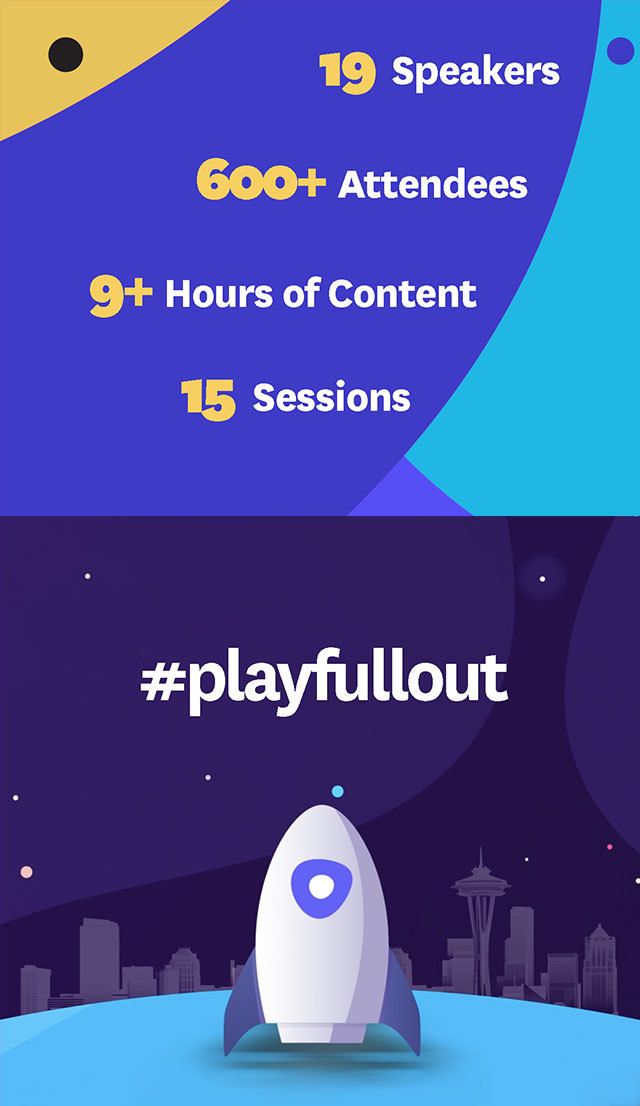 Activations
Together with Outreach, DPEM built a 3-day virtual event for over 600 Outreach employees. Growth Summit's theme 2021 Can't Hold Us was brought to life through visual storytelling. From event identity design to content creation, DPEM helped develop the program's theme, bringing attendees to a new destination each day.
Content was designed to hype employees up, channeling energy to inspire motivation. The event included a keynote from an A-list celebrity musician that centered around the event's theme. Engaging commercial breaks helped to break up presentations while showing gratitude for employees' hard work. A dynamic awards ceremony included special celebrity guest cameos to personally congratulate each winner.
DPEM worked with Outreach to masterplan the virtual event including managing the virtual platform, ideating the event's creative identity, managing all speakers and content, creating motion graphics and video content, and streaming and show-calling the live virtual event.