Lufthansa Airlines
TRAVEL
Debuting the New Ways to Travel
No video selected
Select a video type in the sidebar.
Challenge
Boost customer loyalty and inspire exploration after not traveling for many seasons
Strategy
Build a three-day immersive experience that incorporates education and delightful moments of discovery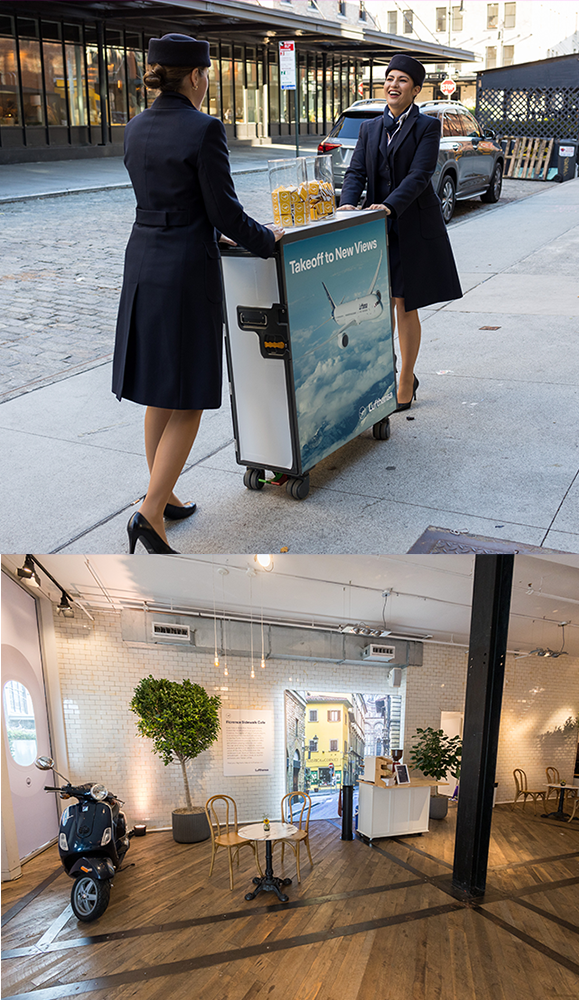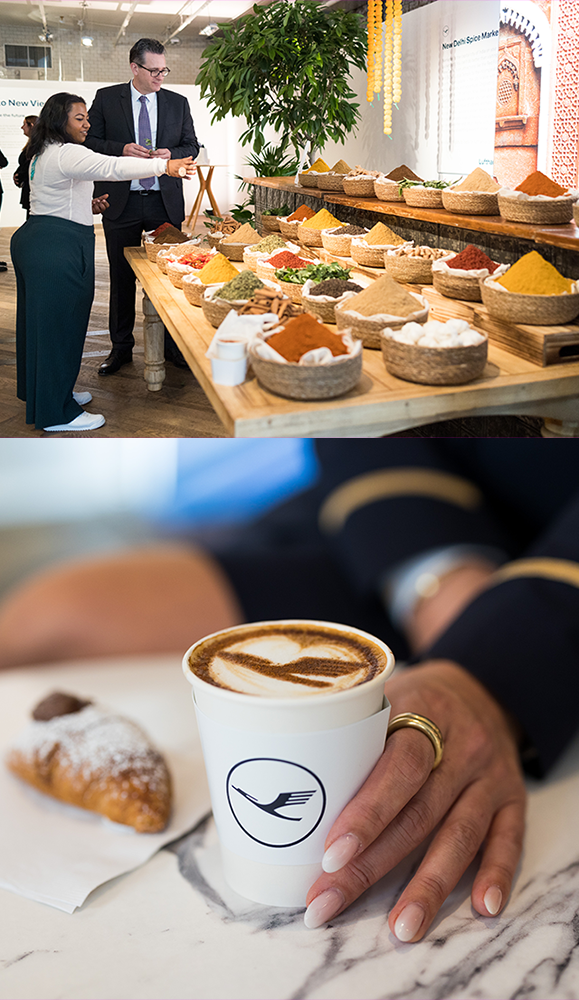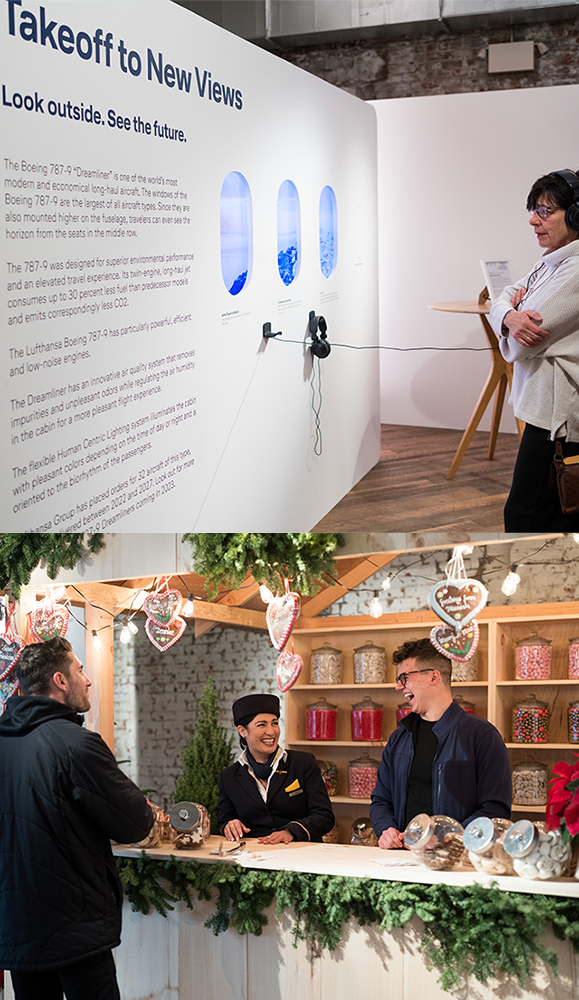 Activations
Taking flight in NYC's Meatpacking District, our three-day pop-up invited guests to learn about the new Dreamliner 787 and experience international Lufthansa destinations. We transformed a raw retail space to a host media event, industry mixer and public activation, which allowed the brand to provide an immersive educational experience. The space included a New Delhi spice market, a sidewalk cafe in Florence and a traditional Munich Christkindlmarkt (holiday market!) sweet shop. The pop-up brought joy and smiles to people's faces, ultimately getting them excited to explore again in the new era of travel and consumer expectations.