How to Hire the Right Experiential Event Agency & Get the Most Out of Your Partnership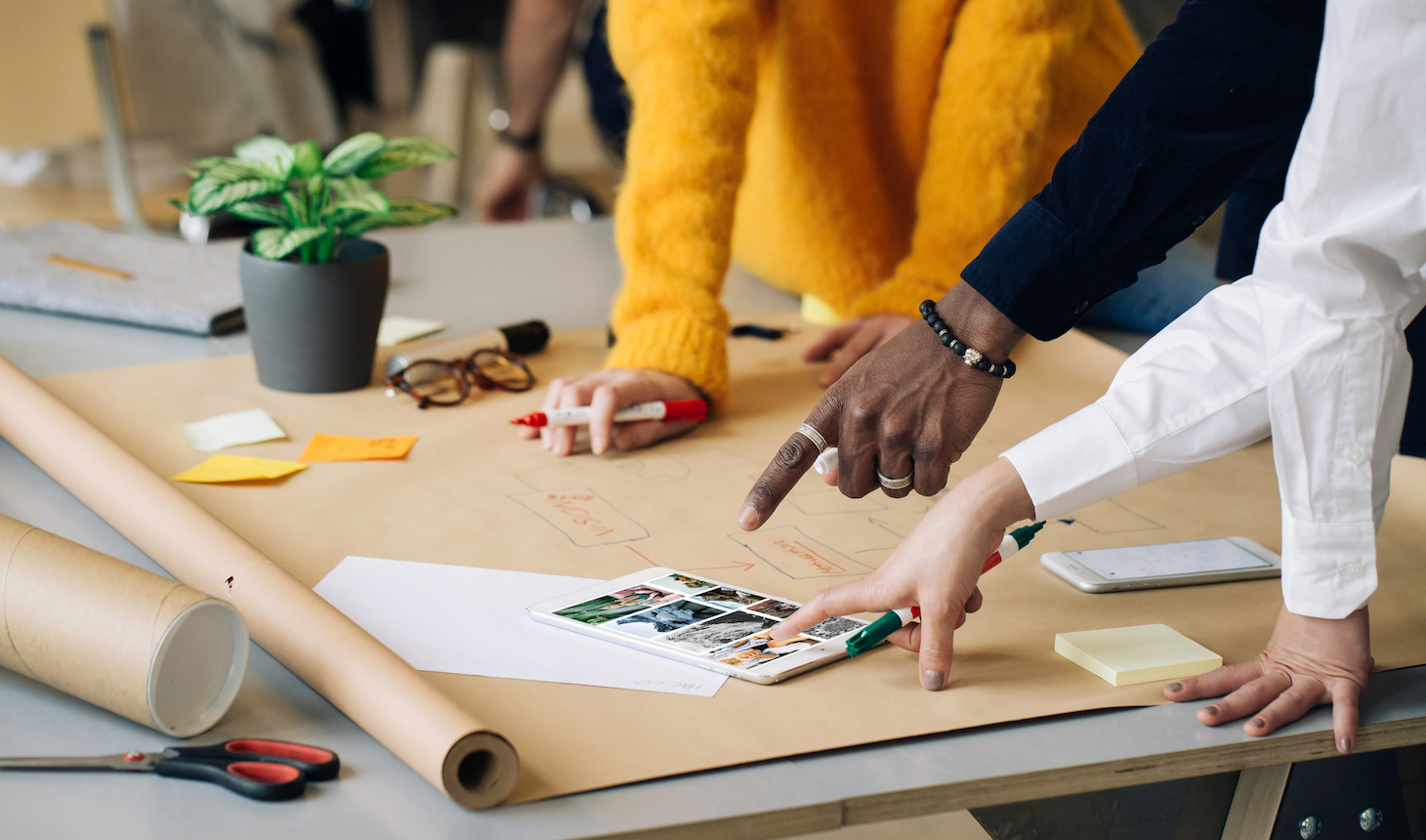 With the start of a new year, it's a great time to start thinking about your 2022 event marketing strategy. But before you dive into the planning process, ask yourself, "Am I equipped to handle every aspect of the event process, from planning to execution?"
If you're in the majority, your answer is a resounding "No." This is where event agencies can help make your event a true success.
Partnering with an experiential event agency can be an advantageous investment. Without the expert assistance of an agency, prepare to spend endless hours on registration processes, vendor contracts, virtual event technology, and so much more.
Naturally, many businesses are hesitant to approach an event agency because they don't know what to expect. As a first-time client, it can be an intimidating process.
In this blog, we'll walk you through the typical event agency experience and what you can do to ensure you're getting the most out of your agency relationship.
Advantages of Partnering With an Experiential Event Agency

While you'll enjoy numerous benefits when working with an agency, there are three key advantages:
Filling In the Organizational Gaps

Even the largest corporations have internal expertise gaps, especially when it comes to experiential and event marketing.
When you partner with an agency, you benefit from having experts on your team who always have their finger on the pulse of pop culture and trends. They have a wealth of experience and insight to fill those organizational gaps.
Agencies can help with fill areas such as:
Vendor/Staffing — Agencies are well connected and will typically have a network of reputable vendors and contractors, ranging from catering and rentals to A/V and custom fabrication.
Strategy & Vision — We all have great ideas. But when it comes to event marketing, you want someone who can see the big picture and has the experience and the foresight to see both the opportunities and the challenges. An agency can help you hone in on the larger vision and develop the strategic approach to meet your goals and bring your event to life.
Creativity — Every event needs a defined style, design, and presence to support your event strategy and brand objectives. Does your creative team have the bandwidth to produce this kind of event on top of the other needs of the business? If not, an agency partner is capable of handling all creative aspects of your events.
Production — Managing the budget and all of the logistics is time-consuming and requires incredible attention to detail. Partnering with an agency allows you to delegate production-related tasks to an event producer so that you can focus on other responsibilities. Additionally, the rapid evolution of virtual and hybrid events has increased their level of complexity, so having an experienced team who knows how to choose the best virtual platform and properly utilize its technology will help you and your team pull off a successful event experience.
Without the help of an agency, you'll find that your company may lack the expertise and resources necessary to create and execute an event or brand experience effectively.
Long-Term Event Partners

A great agency partner works as an extension of your team; they're not a vendor. They are your counsel, a friend, a sounding board, and they work to understand your business, your goals, and your pain points.
The relationship works best in the long term. As an agency integrates into your business, they're able to better understand the challenges you face and how to navigate them. No matter the size of your event or activation, a good partner is there for you when you need them.
When you have a trusted partner in your corner, you can take advantage of their insight and depth of expertise by:
Planning for future events and looking at the big picture.
Utilize them as a sounding board for your ideas.
Not wasting time rehiring personnel or onboarding new partners for each event.
Streamlining administrative and logistics functions.
And that's just the tip of the iceberg!
Less Stress

There's no sugarcoating it. Organizing and executing events is stressful.
Imagine if you had to plan and operate one or more events each year on top of your job responsibilities. Chances are, you're not interested in taking on the added stress.
Partnering with an agency gives you peace of mind and confidence, knowing your event will be organized and executed correctly. You won't have to stress about the details or find yourself dealing with a crisis at the last minute. Trust your agency, and have a great time!
How to Hire an Experiential Event Agency

Once you're ready to partner up with an agency, it's time to hire the right one.
To find an agency that can meet your needs and fit within your company's culture, you'll need to thoroughly vet several agencies and determine if their values, approach, and processes align with yours.
Consider this:
Budget — First and foremost, do their prices and fees fit within your budget? Agency costs will vary based on their fee structures and services offered. It's important to be upfront and honest about your budget as early in the conversation as possible.
Project ideation — What kinds of ideas does the agency bring to the table? Are they collaborative in the process? Do their ideas excite you and match your event goals and aspirations?
Strategy-first approach — With the ongoing global health crisis and an influx of new technologies, the events industry is undergoing massive change. A strategy-first approach ensures your event meets and exceeds your goals—even if/when the concept, theme, or format has to change.
Agency relationship — Remember, the agency is an extension of your team. Try to get a sense of the agency's existing client relationships. Are they transactional projects, or do they focus on fostering strong connections with their clients? Look for an agency that understands your company's event goals and needs, and delivers on its promises.

At the end of the day, trust is the key to a successful partnership. Keep your company values, along with these factors, in mind while you search for the right partner.
What to Expect When Partnering With an Experiential Event Agency

Working with an agency requires teamwork and collaboration. Your agency is there to shepherd you through the process and ensure your success, but they can't do this without your cooperation.
Here's what you can expect when working with an agency:
Regularly scheduled meetings — The cadence may vary, but you should anticipate meeting regularly with your agency partner. These meetings ensure that expectations are aligned and that the event strategy, creativity, and production move in the right direction.
Even exchange of ideas — During your regularly scheduled meetings, both you and your agency partner should contribute ideas and feedback. Come prepared, ready to offer ideas and suggestions, and to hear constructive feedback.
Final approval — At the end of the day, you'll be the one giving the final approval on your event objectives, strategy, programming, and production plan. This means taking a hands-on approach! Your agency partner will take care of all the details to ensure everything gets done according to plan, but they'll need your approval in a timely manner to move forward.
Adaptive strategies — With everything happening today, sometimes events don't go according to plan. Last-minute changes due to outside factors may happen. And, when they do, you need to be prepared to compromise on the original event plan. But don't worry, a good agency partner will always have a backup plan!
Amazing service — Is your agency attentive? Do they understand your pain points and try to alleviate them? Are you feeling the love? Outstanding service isn't a bonus; it's the bare minimum. A good agency will put you first and ensure your needs are being met.


Is your organization ready to take the next step and start vetting agencies? Do you want to talk through the process of seeking out and interviewing agencies? Our team of experiential marketing experts can help you navigate the evolving event landscape and develop an event marketing strategy that delivers results. Connect with our team!
Best Practices When Working With an Experiential Event Agency

As with any type of partnership, how you approach the relationship and the work you put into it will dictate the outcome. With this in mind, here are a few best practices your company can use to optimize your experience with an agency.
1. Be Upfront

If you're shy about giving feedback or presenting your concerns, you'll ultimately have a less than desirable experience. It's a collaborative process, but you're in the driver's seat. So express your concerns as they arise.
A good agency will work with you to address and alleviate any concerns you may have.
And, if external factors cause your event to change in any way, your agency will need you to be upfront about your needs and expectations to move forward with a reconfigured event.
A successful agency relationship is one built on trust and respect, so be honest with your concerns, thoughts, and needs to ensure the partnership delivers the best possible outcome.
2. Continuous Creativity

While your agency will be a reservoir of big ideas and strategies, they'll rely on you for inspiration. After all, no one knows your company better than you!
Be sure to keep a log of your ideas, thoughts, and concerns to present at your regularly scheduled meetings. This will ensure that you and your partner(s) are always thinking creatively.
3. Align Internal & Agency Teams

Alignment leads to synergy, and synergy leads to a smooth and successful event.
There are several ways to accomplish this, including:
Bring key internal roles to every agency meeting.
Share all brand and company information such as target audience, brand standards, and product/service details.
Create documents using collaboration tools and shared folders and documents.

Connect With the Right Event Agency in 2022
Now that you know how to hire and maximize your agency experience, make 2022 the year you partner with the right experiential event agency that will put your goals and vision first while navigating this evolving environment.
Have questions about hiring an agency or the agency/client relationship, or are you ready to add event marketing to your 2022 marketing mix? Connect with us today!