Choosing the Right Virtual Event Platform
Written By: The DPEM Team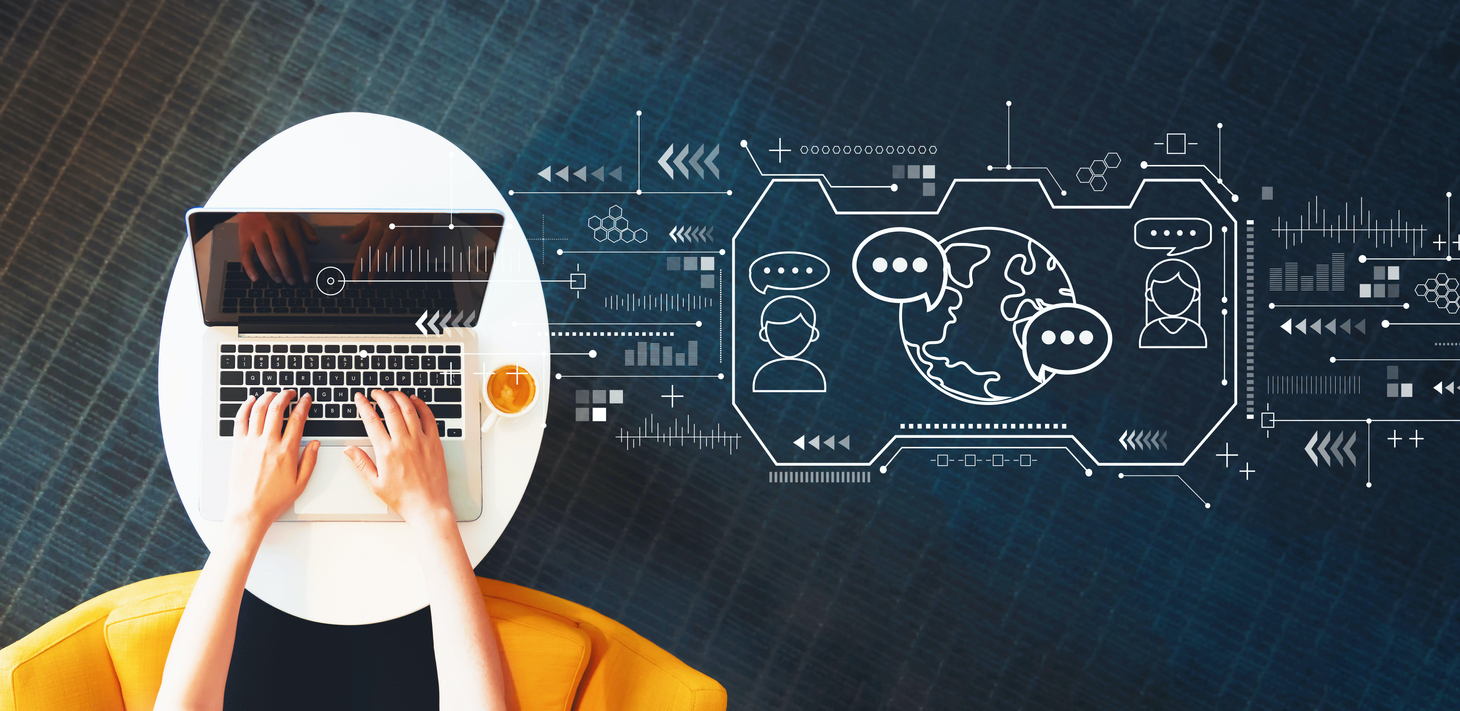 Virtual events can be amazing! They allow guests to see and experience things they never could in an in-person environment. But you can't create the event of your dreams without the right platform.

You can't run a next-level virtual event without a next-level event platform. There is no one-size-fits-all platform: The key to choosing the right platform is prioritizing the needs and goals of your event strategy. The right platform may be as simple as a video call service. But today's newer platforms, spurred forward by a year of virtual event innovation driven by COVID-19, offer much more.
The best virtual event platforms offer a combination of features and services that ensure your event is engaging and will run smoothly and seamlessly for all attendees. Platforms can go beyond just hosting an event to also registering attendees, marketing your experiential event, providing analytics, and collecting feedback after the event. Think about television-quality production, taken to the next level.
What virtual events look like after 2020
The emotional connection of a live event is the hardest part to replicate virtually, but it can be done, and that highly connective level of production is key to making those connections.

The NBA restart is a great example. Rather than just broadcasting games per usual, the NBA offered TV viewers an immersive experience with extra camera angles, enhanced sound from additional microphones, and a virtual cheering experience. Through apps and hashtags on Twitter, fans at home were shown in the arena with animation and graphics. Fans were engaged, and the remainder of the season was a success!

Taking your event to that next level virtually does not have to mean creating a 3D experience or virtual reality. Even just creating a virtual stage or other environments that feel more immersive for the setting can elevate your program.

The Tomorrowland music festival in Belgium did just that. They created a virtual island and stage for performers, including virtual fireworks to make the experience feel more "lifelike" for attendees. All the performances were streamed virtually, from different locations, but looked like they took place at the same venue. The shows felt immersive and cohesive beyond anything the competition was offering.
Choosing the right virtual event platform
Which platforms can give your event the same electrifying experience as a traditional live event? That depends on the experience you want to create. As an event planner, you have goals for that event — not just in terms of attendance, but in engagement, connectivity, and brand impact. Make sure you have a clear understanding of those goals before you begin to choose your platform.

Is your goal entertainment, sales leads, networking, education, or something else? The features you need will vary based on those goals. Many platforms can accommodate multiple goals, but their features will best lend themselves to enabling some over others. To make sure your event stands out, find the platform that specializes in the kind of experience and engagement you want to create.

Your virtual events platform should showcase your event's high production values partnered with quality IT infrastructure and support. Within that framework, you can find a platform that fits your purpose and ambitions.
Consider these features and how they can work with the goals you set for your event:
Customizable graphics overlays so the event feels like your brand. Regardless of the goal, you want your event to look on-brand.


Intuitive navigation and consistency of flow through the site can help make networking events seem more natural. For example, can rooms be seen and clearly marked from the central lobby with flow back and forth in the same format?


Fully integrated content delivery will ensure users don't need to leave the site to access any third-party applications or additional platforms. Whether you're trying to educate or entertain, you need to keep your audience's attention.


Fully integrated graphics delivery helps the format of the content blend seamlessly with the format of the platform. For example, in the keynote room, the space may be welcoming, but if the list of scheduled presentations looks like a superimposed excel form, that breaks immersion.


Technology should promote human connections and create opportunities for attendees to interact with presenters, your brand ambassadors, and each other, as appropriate.


Content is still king! The right platform will work with your content, not restrict delivery of it.


Regardless of your goals, any virtual event will benefit from having an experiential design expert on board. DPEM has a proven process that leverages our expertise as a sounding board to help you maneuver any obstacles in planning virtual events to engage your audiences in 2021. To learn more about how to transition to memorable virtual events and experiences, book an exploratory call with the team at DPEM today.