Brand Community + Awareness is the New Lead Generation
Written By: Lindsay Sutherland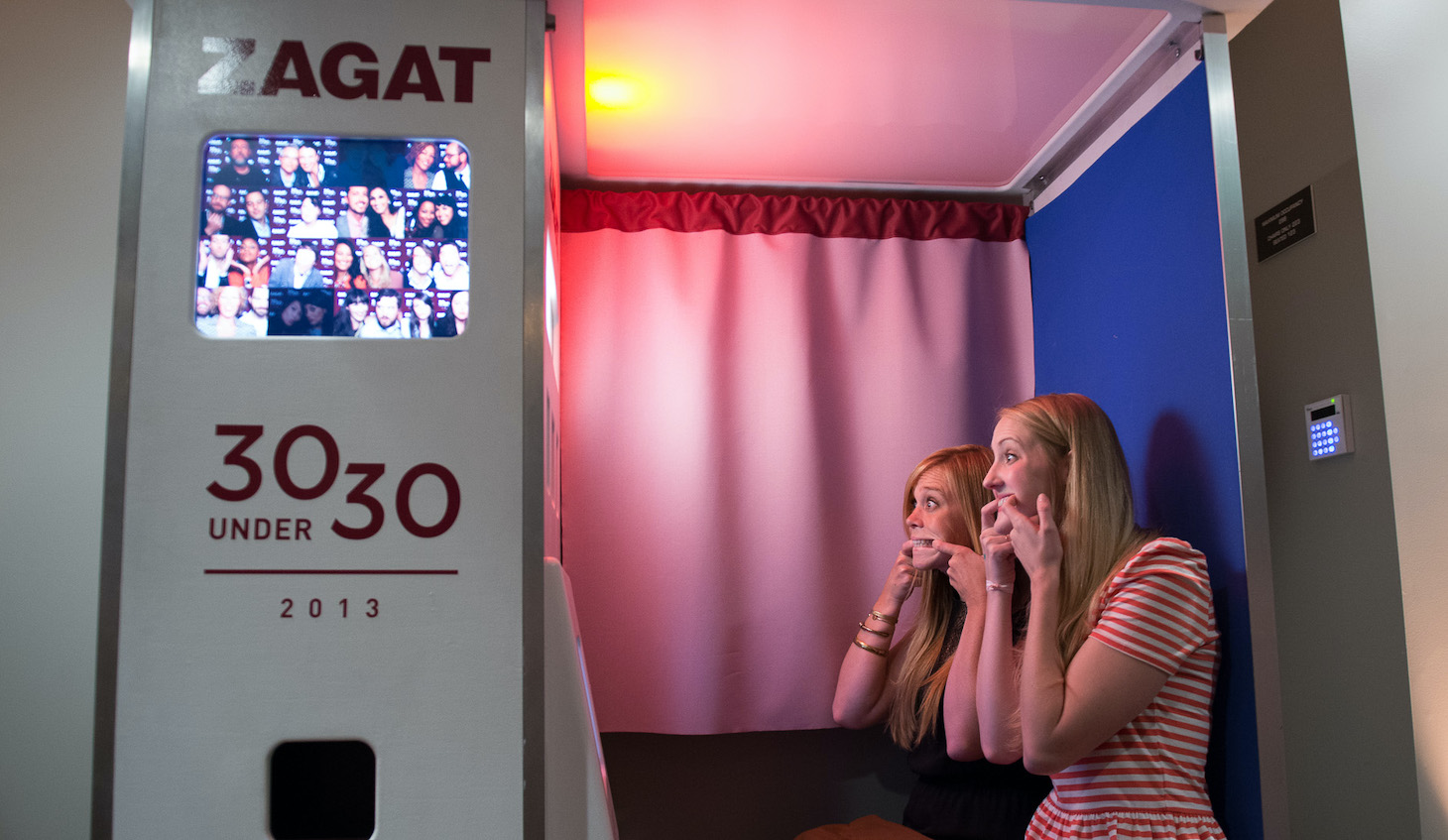 Source: Zagat
Community is a fundamental part of our human experience. It goes so far beyond the neighborhood we live in — our personal communities influence who we interact with, where we spend our time, and contribute to our sense of identity and belonging. We are attracted to communities with which we identify, those that celebrate what makes each of us unique while relishing in the core values that bring us all together.
Brand communities are built on these same principles — they are a point of connection for a population of people with shared values. The only difference is, the point of connection that these communities are centered around is an appreciation for the brand and the value it provides. Of course, while the strongest brand communities form organically, a brand community is also a lucrative business strategy.


Why should enterprise organizations invest in building brand communities?
Taking the time to orchestrate and craft a strong, meaningful brand community can contribute to a brand's bottom line in a big way. An active community can go as far as removing the dependency a brand has on their ads and promotions by creating a new sales pipeline composed of loyal community members who share product recommendations organically.
At the most fundamental level, consumers are actual people with a variety of different needs and interests. And organic loyalty is built by helping people meet their needs and providing true value (instead of using them solely for sales transactions). These loyal consumers in turn hold the most staying power and longevity.
Take Peloton, for example. During the pandemic, this community-driven organization took a strategic step away from building their marketing funnel and towards supporting their communities. The fitness empire opened their app to non-members and offered free fitness classes, and paused marketing efforts, relying only on word of mouth to drive new membership. Peloton's Q3 earnings soared past expected growth and digital membership grew by 404%.


Investing in brand communities pays off tenfold. With the right strategy, brands can make an impact on an individual level and drive growth at the same time.
Ultimately, brand loyalty is the reward for meeting your audience's need for community, not the incentive for the community to form. Brands first need to architect and build the community, only then will the brand be strong enough to be influential and create connections with a community of people.


Experiential Marketing is "The How" of Building Brand Community
There are two important things to consider when thinking about investing in a community-driven brand strategy. It is both easier to sell to an existing customer— anywhere between 3x and 35x easier— and more profitable to focus on retaining existing customers than acquiring new ones. Loyal customers spend 67% more than new customers.
To build a community that your customers are eager to connect with and engage in, lean into experiential branding and think about how you can create experiences for your audience. Immersing them into your brand through experiential activations creates something they will remember and want to revisit, resulting in that coveted brand loyalty. By creating meaningful, memorable experiences they can share with others, you'll turn that loyalty into brand evangelism.
Finding + Nurturing a Brand Community
There are moments that are hard to capture and recreate, like a viral video. What makes something uniquely engaging? What makes the Harley Davidson community different from the Yamaha community? How can you create the next big makeup obsession like Glossier?
The answer is creating a conversation and listening to people, engaging with them meaningfully, and nurturing the relationship. This takes time, thoughtfulness, and effort.
When we work with brands to create experiential events for their brand communities, the priority is always on their audience's experience, which is a testament to why these events are so effective.
Let's explore what makes a brand community spark and how to encourage organic growth through meaningful engagement.


1. Create an environment that draws your audience in.
Whether it's your online presence, your shopping experience (online or in-store), or your physical space, the goal is to create an environment that people want to be in— and stay awhile.
Immerse your brand environment in design elements and features that personify your brand, bringing it to life, and invest in thoughtful user experiences that turn the world of your brand into a shareable experience.
When your brand is unique and authentic, people love it and return to it time and again. Make sure that your brand space embodies the same elements that people love about your brand in order to create a seamless community experience.


2. Invite conversations and dialogue.
Advertising and marketing are how brands speak at their audiences in a broad way. While all brands use these channels to relay their messaging and drive general awareness, this form of communication leaves a lot of gaps and missed opportunities.
Successful brand communities speak with their audience. Even more important is a brand's ability to foster conversation amongst their audience members by encouraging them to connect with each other. Learn from them— listen to their needs and wants. Communities are composed of individuals with individual voices and just because your brand is at the center of this community, doesn't mean it has to always dominate the conversation. Act as a moderator and facilitate meaningful engagement to lead to organic growth.
The brands with the biggest lifespans are those that are capable of evolving to continuously meet the needs of an ever-changing world and subsequently, and progressing community. By encouraging the members of your brand community to not only engage with your brand, but to develop meaningful relationships with one another you will be setting your community up for success in the long run.


3. Nurture your community.
Just like any living thing, your community needs to be nurtured in order for it to grow. However, unlike watering your garden and making sure your plants get enough sunlight, nurturing your community requires continuously adding value, experimenting, analyzing, and readjusting.
This value often looks like the creation of experiences for your community members to be a part of where they can be fully immersed in your brand — like events (in-person, virtual, and hybrid experiences) and experiential pop-ups. While hosting events is valuable and often expected marketing activation, it's the community engagement within these events that holds the value your community needs to thrive.
Nurturing your community doesn't have to mean a full calendar of event programming and brand pop-ups every month. Instead, all it requires is that your brand continues to engage and excite your community members, whatever that experiential element might be, while offering them opportunities to come together to connect.


So, how have brands figured out that special something and personality?
Brands Who Built Communities That Helped Them Grow
Brand communities don't arrive primed and polished overnight. They start as a morsel of an organic connection. Two users of a product find each other on Facebook and start a group centered around that product/brand. Someone else finds out about it and joins, and soon, the brand has hired a moderator to facilitate membership, you're selling merchandise because it's in high demand, and your members are attending the annual expo for users around the world to share ideas.
Wow.
That happened fast. In reality, it can take years for a brand community to become a fully-fledged household name. Here are some brands that have grown along with their members and fans because they created an inclusive space for conversation, collaboration, and connection, giving their members something back in return.


IDEO
Source: OpenIDEO
A global design company creating positive impact, IDEO is a brand that understands the importance of creating an intentional community. IDEO represents the best in creative thinking and valuable design. Their brand reflects and inspires design excellence, and they have built a community of like-minded individuals who all work in tandem in order to have a meaningful and constructive effect on the world around them.

IDEO created OpenIDEO in 2010, a social impact initiative and space for collaboration open to all, that now has active members all around the world. OpenIDEO brings the IDEO creative mindset and expertise to members in over 200 countries, providing access to new ideas and helpful guidance. Members support each other's innovative projects, living out the OpenIDEO mission to "help people worldwide break barriers, find support, and iterate on the ideas of many to create real change." Explore stories from OpenIDEO members and see how the collective community makes a real impact.


Salesforce
Source: Salesforce
As a CRM platform, Salesforce knows collaboration. However, they also know that brands need to be more than their product or service in order to make a lasting impact on the world around them. Especially when it comes to software, the most successful brands humanize the business environment and create a sense of inclusion and elevated experience. Following that strategy, Salesforce created Dreamforce, a "global family reunion"' open for their entire community to attend.
This three-day experiential event allows over 100,000 customers, partners, and Salesforce employees to gather and connect with one another, while learning the latest industry best practices, exploring product updates and ways to grow using Salesforce, and engaging with fellow users during workshops and keynotes.


Harley Davidson
Source: Harley Davidson
In addition to having one of the cooler brand identities, Harley Davidson invites all customers to be members of the Harley Owner Group (H.O.G.). This hybrid community was built first as an online portal where loyal users can connect with other avid members. Naturally, the group quickly spilled over into the real world and community members began connecting with one another in the real world to go on group rides and ultimately attend rallies with members from around the world. Additionally, Harley Davidson prints its H.O.G. magazine with reviews and member stories, successfully infusing its fan base into every part of its community.
Why prioritize brand community building?
Right now, people are craving community more than ever. For businesses, this means that the creation of a brand community is critical to success.


Community Building Benefits for Brands
Increases customer retention rates + improves the bottom line.


Creates an intimacy with your audience that helps you understand them and their needs better.


Access feedback, information, and ideas directly from customers. They are your perfect focus group!


Utilize user-generated content, which uses online content produced by current customers and brand advocates to turn potential customers into actual customers.


Capitalize on word-of-mouth conversations that are already happening about your brand, while sparking new ones.


A cost-effective marketing tool that becomes more valuable over time as you organically grow and nurture your community.
Brand communities can be vast or concentrated. To get started, you need a sense of purpose and place. Look inward and determine the unique qualities of your brand that keeps attracting customers time and again. Then, look outward into your immediate community.
Ready to begin exploring the steps needed to build or enhance your brand community? Let's set up a consultation and find out how we can help spark real growth for your brand.