What Does the Delta Variant Mean for Event Planning?
Written By: Lindsay Sutherland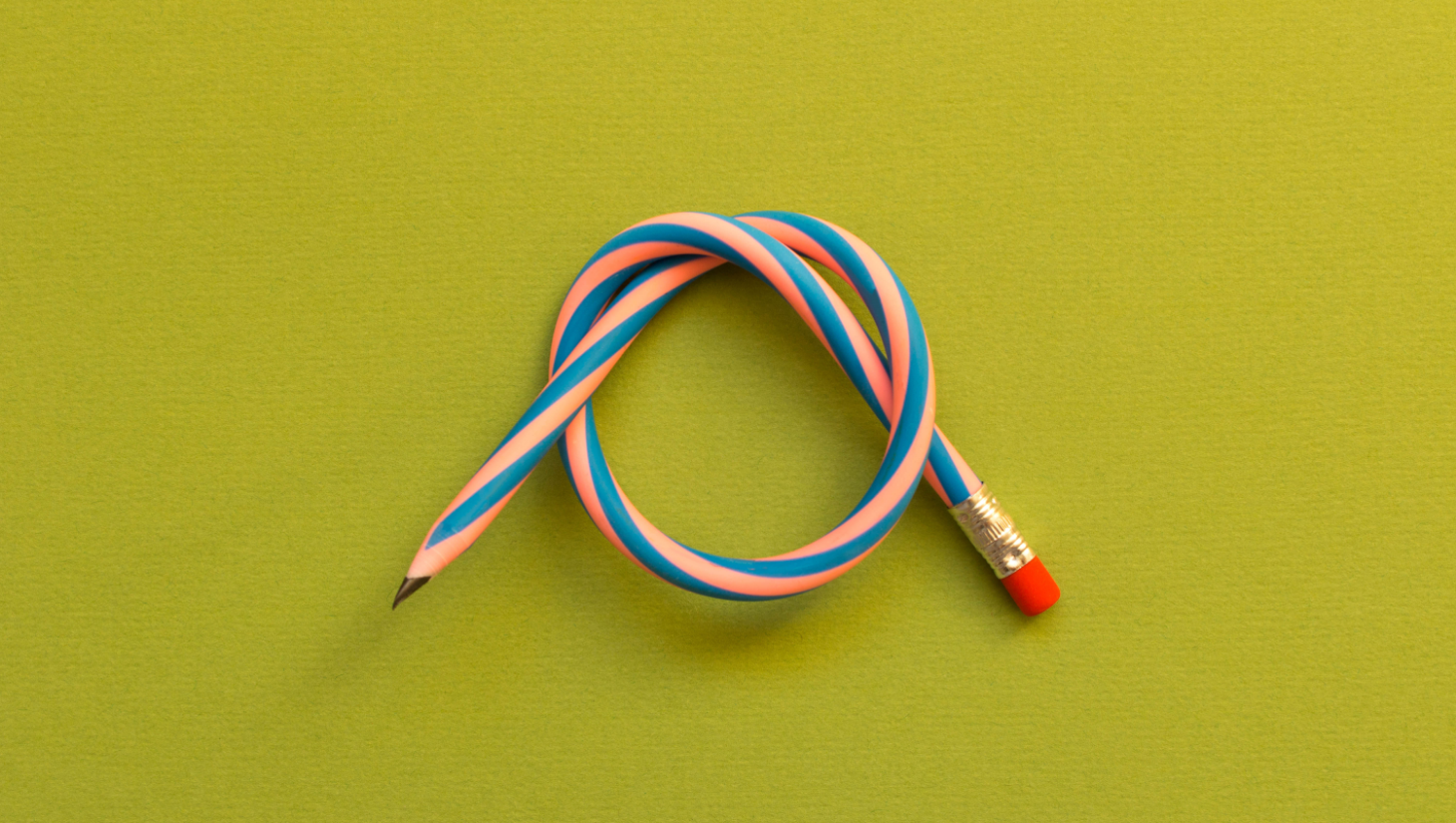 Just as the world began to allow in a bit of hope for a return to something that looked a little more like the "before times," the Delta variant reared its head, forcing many to rethink fall event plans. Event planners, who have been navigating the long-awaited return to in-person events, are going back to the drawing board and navigating their events through another period of uncertainty.
Do we pivot back to virtual events only? Do we require proof of vaccination and reduce gathering sizes? Do we socially distance attendees? Do we offer hybrid events?
It's not only brands and event planners who are left at a crossroads needing new ways to approach event production. Vendors, suppliers, and venues are facing similar challenges and have had to adapt to survive in a time when events aren't as predictable as they once were.
So, what does this new world of event planning look like? For one, it's more flexible and fluid. It's also decidedly not a total pivot away from in-person gatherings. Event planners are embracing change and rolling with the punches to produce events that we couldn't have imagined just a few years ago.
How COVID-19 and the Delta Variant are Affecting Events
COVID-19 led to lockdowns that impacted events worldwide, but once vaccination efforts ramped up, the guidelines changed. Many events from 2020 pivoted to virtual events or were postponed to 2021. Now, these event teams are making decisions that change weekly.
In August 2021, event planners are split on how to approach fall events, and many are increasing recommendations due to the Delta variant.
Event format
29% of event planners are moving forward with in-person meetings as planned


42% of event teams are considering changes to in-person events due to rising COVID-19 cases


15% of event planners have already made changes to their upcoming in-person event program due to new COVID-19 cases


Mask requirements
25% of events will now recommend but not require masks for vaccinated attendees


21% of events will now require masks for vaccinated attendees


Only 8% of events will not recommend masks for vaccinated attendees
With changing guidelines and comfort levels of potential attendees at stake, many brands are rethinking their overall approach to event programs and strategies.
Brands Successfully Navigating the Evolving Event Landscape
Many brands have quickly met their audiences where they are and have placed the priority on gathering and community-building, always focusing on the attendee experience. Here are brands that have developed a strong strategy for pivoting events and quickly adapted to audience needs.
Atlassian
Atlassian as an organization is connected, compassionate, human, aware, and driven. They embrace the opportunity to adapt to change in event direction and reflect the wants and needs of their audience. Atlassian looks at engagement as an approach, or a mission, rather than as an individual event or program.
A new event that embodies the spirit of Atlassian and their flexible, creative approach to event production is their Team Tour Series, an educational, community-driven event series that they brought to customers during COVID-19 through avirtual "road show." This digital webinar series scaled their annual conference and gave attendees exclusive access to never-before-seen talks and top sessions from anywhere in the world in a time when travel is complicated and the sense of separation is growing.
BlackLine
The pandemic was a big obstacle to overcome in the world of events and engagement, but certainly not the first. BlackLine is rethinking sales kickoffs (SKOs), quarterly business reviews (QBRs), and incentive travel to ensure sales teams are functioning at maximum productivity but also keeping top form and staying motivated. At a time when global internal teams are facing travel restrictions, BlackLine created a first-ever company-wide virtual experience that connected their employees to the big picture goals by engaging and inspiring everyone to help achieve the company's 2021 ambitions. BlackLine's teams were able to actually engage with leadership and fellow employees in real-time, and, most of all, truly enjoy these events.
Benefit Cosmetics
Pre-pandemic, brands like Benefit relied on hosting influencer events to promote new products, whisking them away on highly Instagrammable and YouTube-worthy trips that had brand moments at every turn. At a time when people couldn't travel, the brand had to pivot to a new kind of activation, which made their launch events much more inclusive and opened them up to a much wider audience than ever before.
Benefit created a virtual event to launch their They're Real! Magnet Mascara in the digital "Lash Factory" that was inclusive to everyone, engaging their entire global audience in an interactive, immersive, and hands-on experience.
Image via windowswear



By leveraging technology and thinking outside the box of traditional events, brands have been able to scale experiential marketing efforts, reach and engage with new audiences, and build brand and employee communities.
What COVID-19 Has Taught Us About Events + Resiliency
The Delta variant, beyond the pain and suffering it is causing, has delivered a challenging experience for event planning. Many were just getting back to in-person events and felt some relief from all that was shut down and locked down in the early pandemic. People began attending concerts, sporting events, and having company events, despite looking a bit differently than they did in the past.
We do not want to return to the feelings of early 2020 or exclusively refocus on virtual events. However, this time spent navigating a global crisis also trained us for how to be flexible, responsive, creative, and compassionate. We've connected with our audiences on a deeper level so we have the knowledge and experience to integrate virtual and in-person where appropriate, and hybrid events as a safe and flexible alternative to fully committing to one format or the other.
Fluid Event Design and Planning is the New Normal
With many teams having to take a new approach to event planning to avoid the burnout and fatigue that comes with having to pivot and redirect planning efforts mid-production, it's an opportunity to look for new possibilities.
Flexible event planning is a mindset and a way to approach event production with the audience's needs acting as the driving force behind every decision. Rather than looking at events as the barriers that they present, flexible event planning looks at the opportunities at every turning point and how they can impact the attendees.
Establish an understanding of event goals and objectives.
First and foremost, teams will need to have a true understanding of the event's goals and objectives. Having a clear answer for The Why and what the event needs to achieve creates a set of guidelines for all related decision-making. Beyond surface-level objectives, teams need to uncover the real drivers, short and long-term value, and opportunities and downsides of the programming.
Design events fluidly.
"What ifs" should be part of the design process, not afterthoughts. Take the pressure out of the inevitable last-minute questioning when conditions change and have thoughtful backup solutions and scenarios prepared to calm concerns. For example, for weather-dependent venues, have an indoor space waiting, and with other environmental conditions like COVID-19, plan for change in event format to be decided by a specific date that allows time to redirect planning.
While each program has its own specific needs, hybrid events provide the most flexible option. It allows you to have both program formats and infrastructure planning in place from day 1 so you can dial up one or the other as needed.
Use attendee-focused event planning.
Attendee-focused event planning aims to connect and resonate with each and every attendee. Think of your attendees as dinner guests and evolve their experience with the changing landscape. Make sure attendees feel welcomed, enjoy the experience, and leave feeling they were appreciated whether the event is in-person or virtual. Don't think of attendees as "cattle to be herded," no matter the scale of the event or number of people.
Meet your audiences where they are.
Go to them. While you may have earned a stellar reputation for large programs within a few major cities, in this time of uncertainty be flexible and responsive. Let the event size reflect the concerns of current conditions. Smaller, more regional programs, along with more product or industry-focused programs can help draw in a more niche audience, and save the burden of travel for attendees. Shake it up!
Give executives visibility.
While the goal of some events is numbers, impressions, and market presence, and these are what executives will be looking at closely when considering budget, the environmental conditions and attendee comfort are real considerations. With goals and metrics as the main priority, it's easy to lose connection with your audience when the focus is not on the attendee experience. Be transparent, honest, and direct with the executive teams on challenges and potential missteps so there are clear communications, reasonable expectations, and a long-term vision for brand management and audience engagement.
Start early and make contingency plans in the event planning schedule.
Start early and plan for both budgeting and creating a planning schedule to be more complicated than in the past. For hybrid events, you have two formats to plan, and with fluid design, you have to have the flexibility and capacity to respond to changes as they arise.
Ask yourself, do we have an adequate budget and team member capacity for this program so it can be calmly and thoughtfully managed?
Stress, urgency, or a sense of being overwhelmed will be reflected in the event and felt by attendees. Right now, people want to feel that event organizers are calm, in control, and thoughtfully present. If your team doesn't have enough headcount or bandwidth to manage an event, consider working with an agency partner. Review the benefits and considerations for working with an event production agency here.
Be connected and present with your audience, vendors, and current events.
Listen to your audience, consult with the venue and vendors, and pay attention to the regional news. You may consider partnering with a medical consultant to help direct internal policies and recommend policies or guidelines for events and attendees. You'll be doing more than rewriting venue cancellation clauses, you'll be addressing what may prompt the need for cancellation in the first place.
How Brands Can Avoid Losing ROI on Events by Using Flexible Planning
With event plans changing last minute for many organizations over the past year, budget has been a challenge. For brands looking to make investments in future events, the way to protect your budget is to be flexible and design event programs strategically:
Don't design programming that is cash-dependent. Scale back programming to protect your future opportunities.



While breaking even doesn't lead to immediate profit, the long-term gain of investing in your audience and providing ongoing engagement opportunities will ultimately provide financial returns and brand awareness. An engaged audience spends more in their lifetime and produces brand evangelists who bring in more customers.



Focus on value over cost. Talk about what attendees will come away with, giving it a "priceless" quality. If you focus on cost, you'll have to create a competitive discount strategy and may leave attendees feeling underwhelmed.



Scale ticketing prices with engagement value based on access. Entry-level pricing allows access to "come see," mid-level pricing can represent "come see and explore," and top-level pricing is "come see, explore, and be seen," giving access to the smallest, most engaged group.



Divide ticketing by segment. Build an appreciation for your attendees by carefully selecting groups, acknowledging their caliber and what they bring to the event, and showcasing the various collections of voices present.
Scaled ticket prices at the Fast Company Innovation Festival


With these principles of flexible event planning in mind, look to the future feeling armed to tackle anything that comes. Coming out of what is looking to be an even longer time before true normalcy returns, meaningful engagements will be more impactful than ever. For more strategic event planning recommendations, explore our guide to Navigating the Return to In-Person Events. You'll learn how to approach your next event with future-proofing in mind and hopefully reduce some headaches along the way.