The Value of Exploration in Event Production
Written By: Dominic Phillips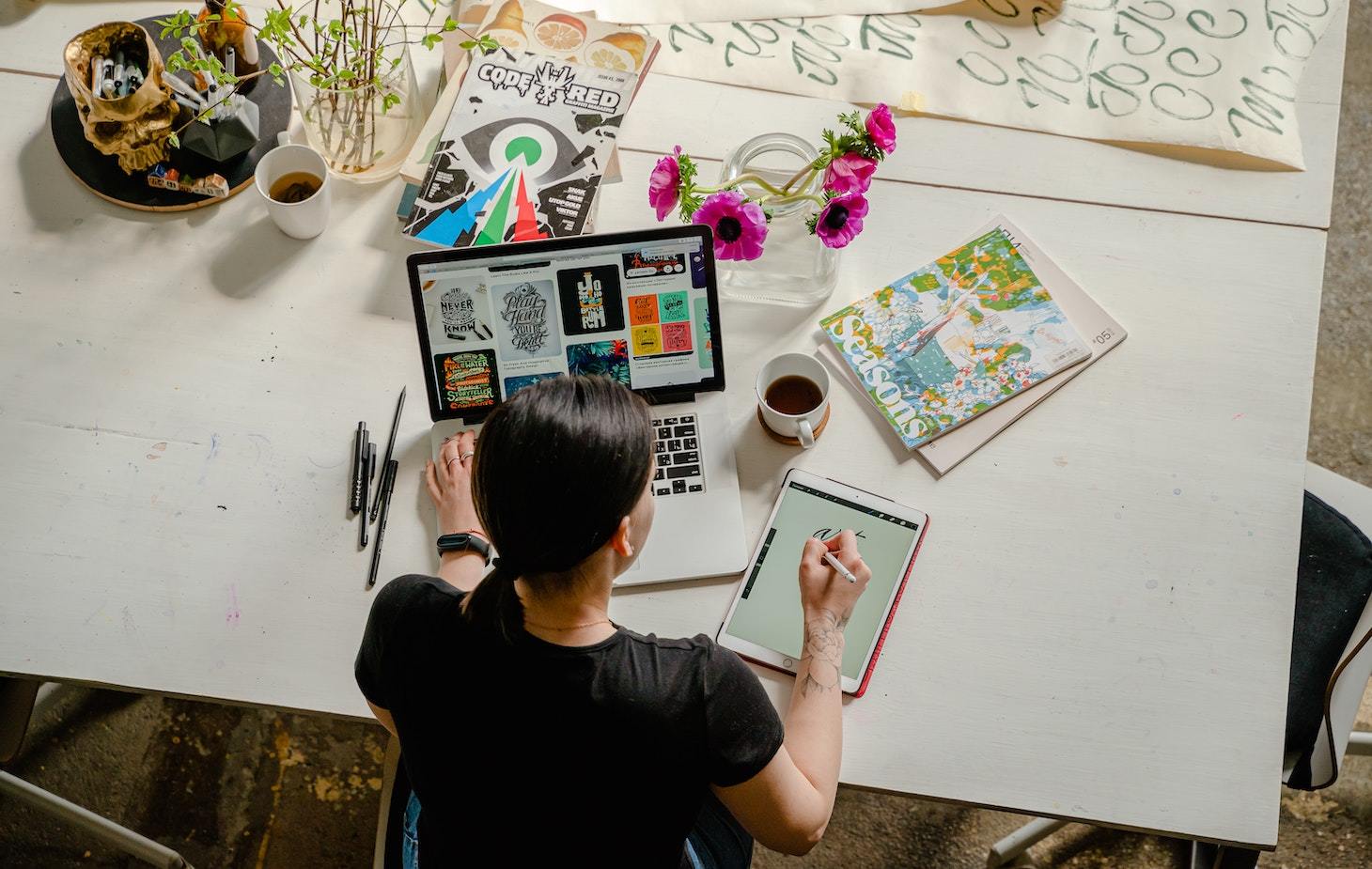 No matter the project you have set out to create, starting with a solid understanding of goals, challenges, concerns, and environment allows your creativity to be well-grounded. Essentially, the journey is faster and more fruitful if you know where you are going before you set off. In events, like in life, a thorough exploration of the heart of the why will lead to a more unique, impactful experience.
In this article, we'll explore why each element of the event production process is critical for an event that resonates with its audience and how a thorough exploration of the event's persona and goals will lead to an improved course of experiential event production.
When companies partner with event production agencies like DPEM to create experiential events, we start with a deep dive, strategically asking about issues of specific relevance to better understand the event and how it fits into the lives of the audience.
We personify the event and give it a tangible persona that embodies the spirit of the experience that the brand wants to achieve by asking questions like What type of car does this experience drive? What magazines does it read? What restaurants does it go to? When we define an event's characteristics and align on a deep level with brand partners, the event becomes easier to execute and the result is more tightly in line with the brand vision.
So, what happens when there is no exploration? Or when the process is done incorrectly, or without strategy involved? Without a thorough examination of how the experience serves its audience, you may see a misalignment between the content and the audience, the audience, and the event, or an event that doesn't have a spark or a unique personality. Misaligned events can lose ROI and leave attendees wishing they'd chosen another way to spend their time.
The biggest mistake organizations make is assuming that they need to create their event program before bringing in an agency for fulfillment in order to maintain their unique brand ethos. In fact, the contrary is true. When organizations allow an outsider into their creative process, skilled agency partners can uncover opportunities and creative ideas that they wouldn't have otherwise come up with. They bring perspective in from outside the corporate bubble.
As brands move forward with producing experiential events, remember that exploration is a tool that will help stretch creative thinking, tap into uncharted innovative territory, and help to be thoughtful about your audience engagement.
What Exploration Means for Experiential Companies
The act of exploration is just as much of a communal experience as the event you are producing. If unfamiliar with the concept of collaborative exploration, it helps to think of each project as an adventure. Sure, we don't always start by knowing what the destination is going to be, but when we take the time to listen and explore together with all those involved, we are able to discover a creative experience that really resonates with attendees.
For experiential event companies, approaching the exploration process with the twin pillars of curiosity and tastemaking will ensure holistic ideation and thoughtful curation. At DPEM, the energy around the table is palpable when we creatively collaborate to explore the possibilities of virtual, hybrid, and in-person events.
Spirit of Curiosity
Curiosity is the core of innovation and is, therefore, a necessary ingredient for event producers looking to deliver truly memorable experiences. If exploration is a tool used to mine for inspiration, then curiosity is the facilitator.
Each roadblock you meet is an opportunity to create inspired solutions. When you focus on the possibilities provided by each experience, your team will be genuinely motivated to explore each path to success.
Tastemaking
Walking hand in hand with curiosity is tastemaking. Producing experiential events requires you to design original experiences with a fresh perspective, which can be just as difficult as it seems if not approached with the right mindset.
To be a true tastemaker in event production, approach every experience individually. Throw out your event blueprint and avoid cookie-cutter formulas for success. Instead, develop each touchpoint with elevated curation by speaking to the ways that your audience engages. Are they hoping to be inspired? Provide them with tools to explore their ideas. Are they hoping to make connections? Give them an opportunity to connect on a meaningful level with other attendees. Are they looking to be moved or motivated? Create an unforgettable artistic experience that challenges and excites them.
Identify what it means for your event to be authentic. Does it have merit, value, and relevancy to offer an authentic connection with its audience? When you champion the intangible factors that bring authenticity, you'll be ensuring that your approach to event production from design to decks is creative and enjoyable.
Explore experiential events we've designed at DPEM to spark your creativity for your next ideation session.
How Experiential Agencies Explore During the Creative Process
The tastemakers of every industry have their own tried and true creative processes that they utilize when creating a product or experience. The key to the creative process for top experiential event agencies is to not make assumptions about the needs of your clients or the goals of an event. Making assumptions is the single most detrimental thing you can do during the creative process, with the power to stunt a program's potential or cause problems with the client relationship down the road.
No matter how well you think you know a client— even if you've produced a successful event for them in the past— don't skip over the full creative process. Audiences are continuously evolving their expectations, goals change, and new trends constantly emerge. When you assume you know everything about a client, a brand, or their vision for the event before you do all of your homework, you'll be jeopardizing the opportunity to host a successful event before ever having the chance to prove yourself.
Sometimes a client has a goal and a concept for an experience or event they want to create, but the two don't correlate and the event would likely not achieve its goal. In cases like these, walking through each step of the creative process is even more pertinent.
Phases of Exploration in the Event Creative Process
Based on our experience in event design, we developed a three-stage process to carefully explore an event project before we dive into production. Phase one is the exploration phase, where we explore the cohesion between the event, the goal, and the competitive environment in which the event will be held. Phase two is the discovery phase, which is an opportunity to understand the event elements and how they may be brought to life. And, the third and last phase, the ideation phase, is where the final solution is solidified and creative development is executed. Let's walk through these phases of exploration and how to make the process actionable.
Phase One: Exploration
The first step of creative exploration is to gather ideas, notes, and details from your introductory information gathering from the client.
This phase is your primary opportunity to be an observer before the action starts. Take this time to listen to and learn from your client. Conduct an audit of current and past programming, documentation, and program structure. Your exploration phase should include an in-depth review of:

Existing materials and branding


Client resources


Past branded events


Your client's target audience


Your client's goals for the experience


The projected schedule/timeline of the event


Event messaging


Why the client believes this event to be the solution


Key stakeholders and decision-makers


List of measurable points of success so the team has an objective means of evaluation


Phase Two: Discovery
Out of the exploration phase comes discovery. What did you find during the exploration phase that will allow the event to effectively formulate? Are any themes emerging from your research? Are there shifts needed to align client goals with their vision for the event?
This is when the information you've gathered will be used to determine the most effective route forward by establishing points of success as the driving force of your event. The discovery process constructs the framework for the event and determines how to proceed with production.
In working with Scion on the promotion of their ExpreScion campaign of self-expression and self-determination we quickly determined during the discovery phase that there was an incredibly strong owner community. After learning this, instead of bringing in celebrity artists and entertainers and creating an event for the owners, we invited the owners to help build the content and focused on showcasing their creativity which in turn allowed the event to be marketed internally by and between car owners.
Phase Three: Ideation
Once you have a clear understanding of the project landscape, it's time to create the strategic experience design. AKA it's time to solidify the big idea, the creative direction, and the guest journey by articulating them into a comprehensive creative design that is within budget and production timeline.
This is where you will make your final decisions on the:


Complete attendee journey of your event, from initial awareness to completion


Event design and creative plan for incorporating branding and key messaging into the event


Total budget and micro-budgets for each department


Timeline for all event planning and the event itself
How Exploration Can Change the Initial Direction of an Experiential Event
Understanding the value of the exploratory process for event production is only strengthened by seeing it in practice. With our 20+ years of experiential design knowledge, we want to share our lessons learned in the hopes that they provide insights for others in the same position.
We worked with VISA on the launch of their financial processing division, which was originally planned as an outdoor event for all team members. During the exploration and discovery phases, we determined that the driving force behind the program was the uniform delivery of information as an unveiling, and creating a sense of company-wide achievement.
When we learned that multiple offices were connected to the experience and the challenges and complexity of an in-person gathering didn't meet the event goals, we revisited the plan. Ultimately, we determined that a virtual program would achieve program goals far more efficiently, plus the revenue saved from the in-person experience could go towards the virtual programming and delivery of treats to everyone's desk.
Closing
Designing an event without exploration leads to events that do not effectively relate to their audiences, so without a unique character and value, they fall short of making meaningful connections. Events without strategic exploration are like trying to fit a square peg in a round hole— there is no snug fit.
To reiterate, assumptions can hurt events before they even get off the ground. Event planners may assume their client is aware of all of the options available, then when the client learns about another option, it's too late. Be strategic about your experiential event production partners, and walk through the phases of event design from exploration, to discovery, to ideation before you move forward with production.
As you begin to consider your next experiential event, no matter where you are in the planning or exploration process, think of the audience first. Our guide, Navigating the Return to In-Person Events in 2021 walks event producers through evaluating event readiness and preparing for the creative process during a time when plans may change or pivot, but always aim to serve the audience.