The Benefits of Holiday Events + How to Host Them Safely in 2021
Written By: Lindsay Sutherland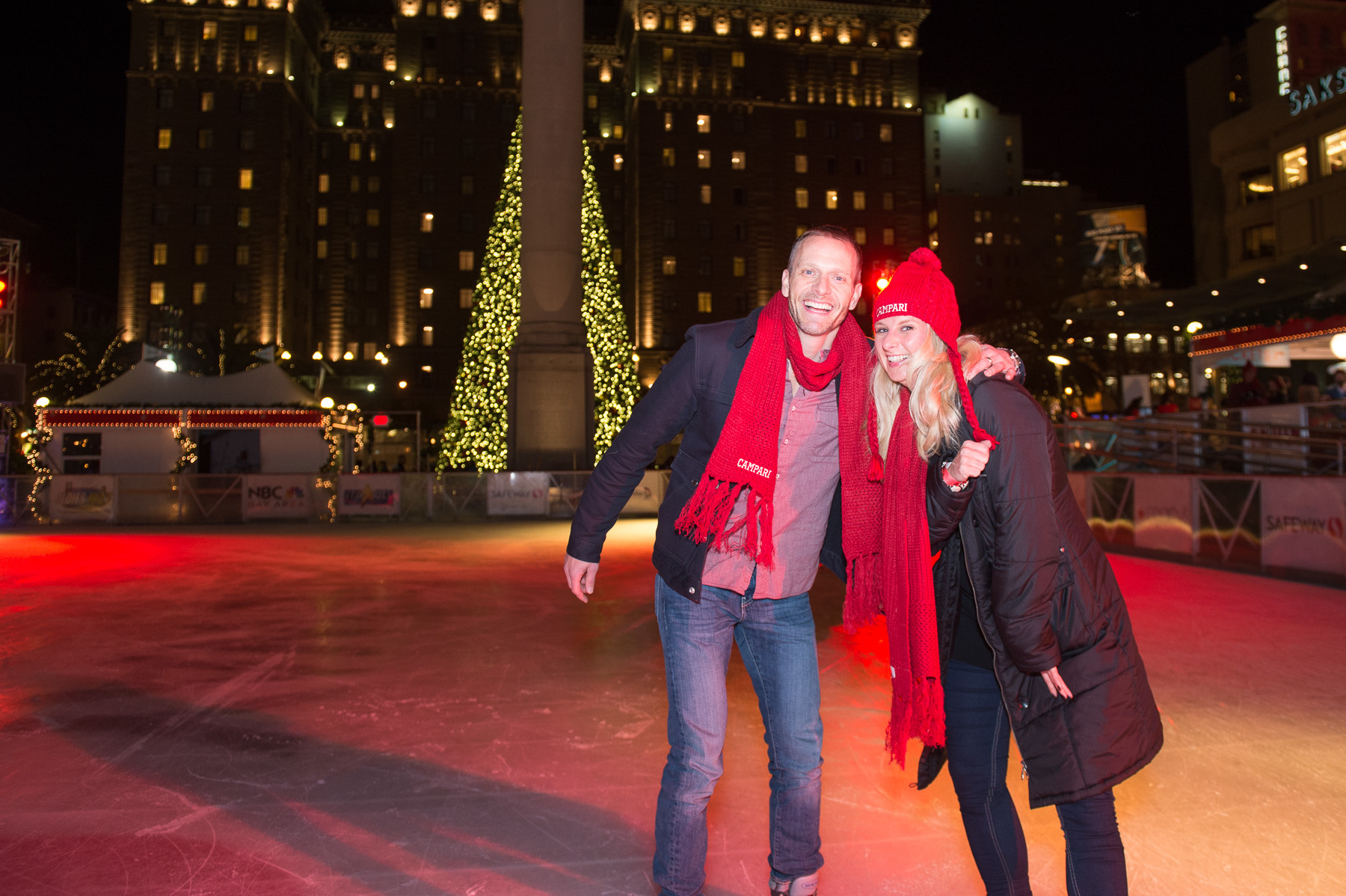 Image: Campari Holiday Party (DPEM)
Each year, the holiday season is marked with merriment and community celebrations. In the corporate world, this means a rise in opportunities to host events such as company holiday parties and themed team building festivities — all in the name of building lasting relationships in the workplace and as an opportunity for companies to show employee appreciation. Companies can create an opportunity for revelry, bonding, and connection with their corporate culture.
Since their conception, holiday events have been designed to double as opportunities for coworkers to celebrate one another as well as for companies to reward employees for their year of hard work. These festivities often succeed in boosting employee engagement and company-wide morale. And while holiday parties are a welcome treat for employees every year, after a year as difficult and stressful as the past years have been, the need for holiday events and the employee appreciation that comes with them is more pertinent than ever.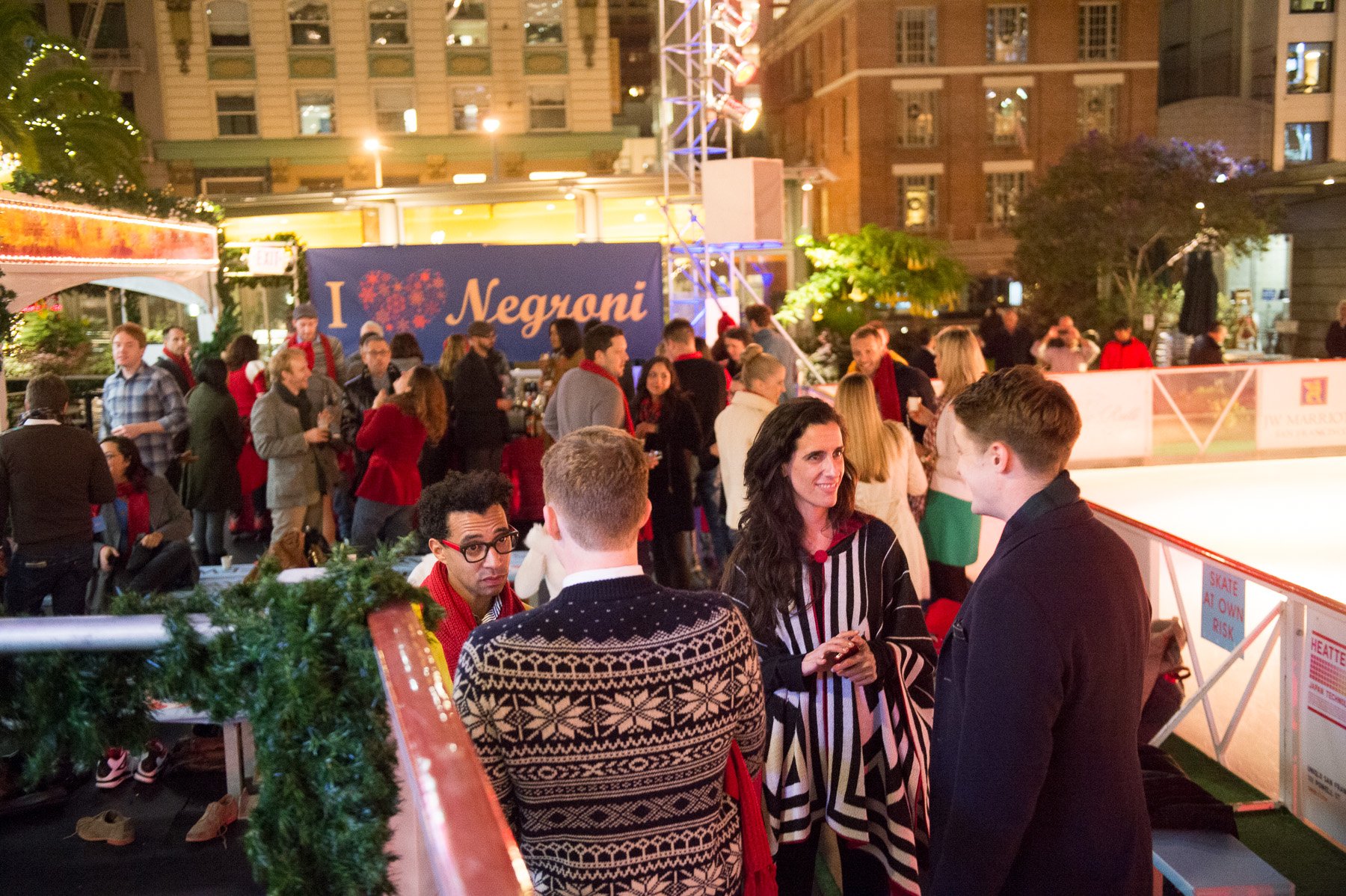 We are in the midst of what has been deemed a turnover tsunami. Since the start of COVID-19 and the subsequent shelter in place orders, more and more workers around the world have contemplated or actualized leaving their current positions (or experienced being laid off) and are in search of jobs with more flexible workplace policies and more substantial benefits packages. In February of this year, 52% of employed adults were looking for a new job, which is up from 35% the year earlier.


This rise in professional unhappiness and more frequent job changes has created an opportunity for companies to ramp up their employee engagement efforts and strengthen their connection to the company's community and brand. This is not only a perfect time for employees to interact with upper management who they otherwise wouldn't get facetime with, but to also reinforce company culture in a fun, rewarding way. There is a reason why your employees love working at your company, and there's no better time to show your team members how much you value them like the holiday season.
Benefits of Team Building Holiday Events
Investing in a company holiday experience helps organizations stand out and creates memorable moments with your team.
They are an opportunity for you to recognize your employees, teams, and departments for all of the hard work they have done over the past year.


Attending a joyous holiday party reminds employees of everything they love about working for your company.


Company holiday parties are an opportunity for employees to connect with each other on a more personal level than during typical working hours.


For remote, distributed, or hybrid organizations, holiday parties are a time where individuals can meet and socialize with their coworkers who they've never had the chance to meet before.


A holiday party is an excellent opportunity for companies to show how invested they are in the well-being of their employees.
How to Safely Host a Company Holiday Party in 2021
It's natural for team or department subcultures to develop within an organization over time and holiday events serve as a reminder that people aren't just in sales or customer service or product development— they are all employees of the same company working towards the same strategic goals. The best holiday events offer plenty of opportunities for cross-pollination amongst teams, however, in the age of COVID-19, this cross-pollination is going to look a little different from years before.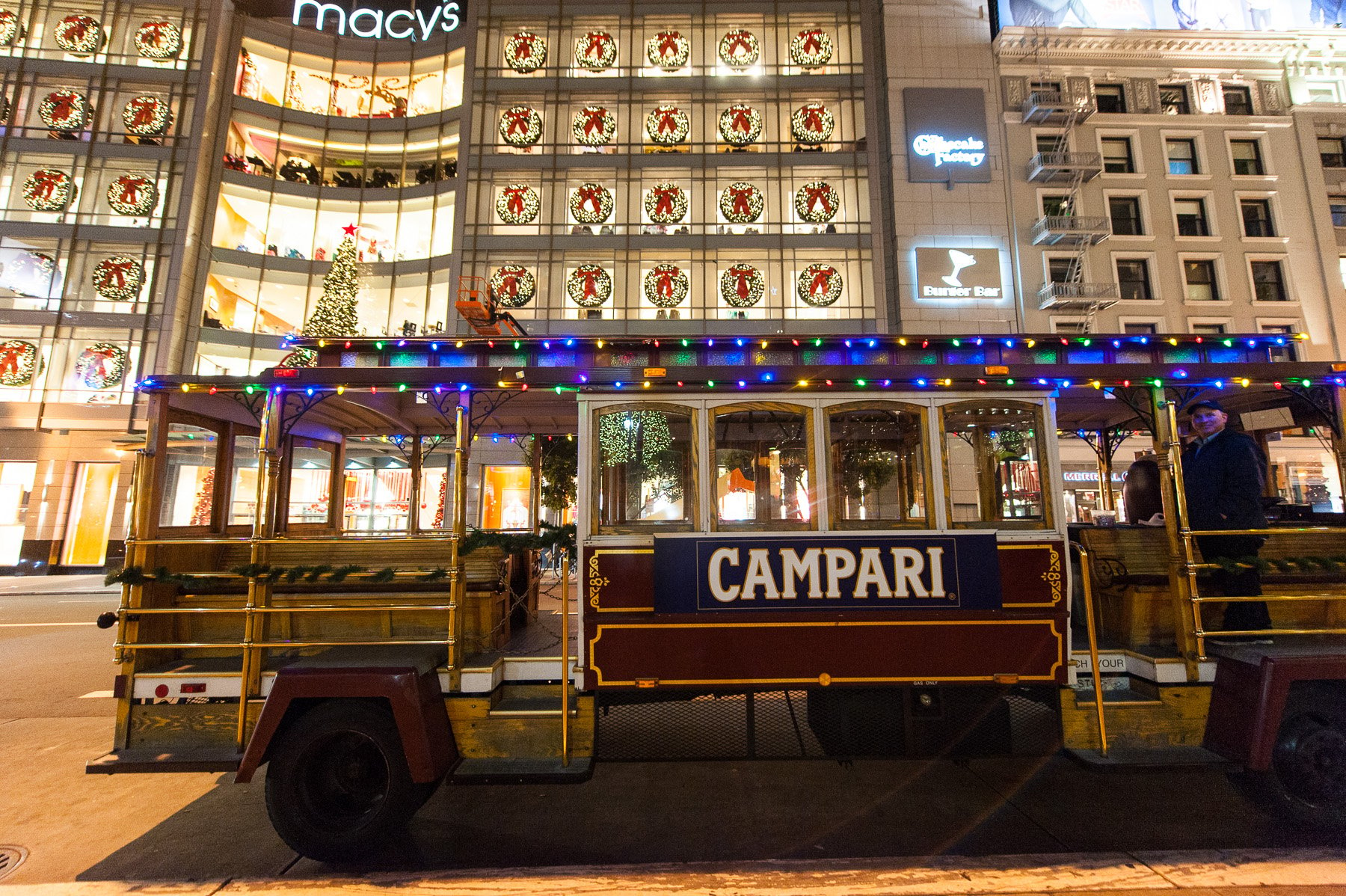 Image: Campari Holiday Party (DPEM)
As our response to COVID-19 continues to change and evolve and affect our day-to-day lives, many organizations are left unsure of how to proceed. However, what we do know is that employee engagement is more important now than ever before. So while in-person events are super-efficient in driving engagement and connection (and of course, so much fun), there are virtual and hybrid ways to achieve the same results.


Ultimately, the key to hosting company holiday events in 2021 is approaching it with a festive and joyful approach. Communicate often and early about your plans and emphasize how you will incorporate elements of joy and provide a break from the day-to-day.


Let employees know you are thinking about them and how you are proceeding to ensure they have a fun and festive experience regardless of the final location requirements. To create the best experience possible, maintain an open dialogue with your employees during each phase of the party planning process. Start by surveying your teams to determine their comfort levels about in-person events and go from there. As long as your employees feel as though they are being heard during this process when the time comes for celebrations, everyone will be on the same page about what to expect and will therefore share a comfort level.


Event producers and planners will also need to take their expertise and be decisive and commit to a plan to move the event forward. Ultimately, whatever the plan is, it needs to be fully supported by all parties in order to succeed.


The best way to address these barriers is to go through a readiness audit of: your attendees, your company, your brand, and the surrounding environment. Without taking the time to accurately assess all four (equally important!) components, your event may suffer before it even has the opportunity to succeed.


If you've surveyed your employees and found them to be overwhelmingly in favor of attending an in-person holiday event, you may be wondering where to start hosting one in such an uncertain time. We've created a new guide to help you approach the upcoming decisions that need to be made about in-person events, understanding that this return is delicate. Navigating the Return to In-Person Events in 2021 is a complete guide that will show you how to:
Host in-person events that are completely accessible for everyone


Establish trust with your employees so that they all feel safe attending in-person


Provide value for your in-person attendees through experiences where they can build community and engage meaningfully
Virtual,Hybrid, and In-Person Company Event Strategies
Once you've explored what your organization wants out of a company holiday experience, you'll need to decide: whether it should be a virtual, hybrid, or an in-person event. Whatever form your event takes, you will have ample opportunities to make it one to remember, thanks to creativity, technology, and the innate need for humans to connect, no matter the circumstance.
Virtual Holiday Event Strategies
One popular virtual event to arise in recent years is "boxed events". These events are just what they sound like— event attendees receive a curated gift box in the mail filled with creative and enjoyable goodies, experiences, or experience enhancers that tie together with the live virtual event you are streaming. This way, each employee has the dual experience of the shared event, as well as the excitement of a box full of goodies for them to unwrap and enjoy on their own.


Depending on the specifics of your virtual event, you can have attendees open their boxes prior to the celebration or involve the unboxing itself as an event within the overarching holiday party. By filling your box with a collection of seasonal surprises as well as branded gifts, you'll be delivering your employees a curated holiday party to remember.
Hybrid Holiday Event Strategies
If you surveyed your employees and found an even split between those interested in attending (or able to attend) a holiday party remotely and attending in-person, you may decide that it is in the best interest of your company to host a hybrid event.


Depending on the layout and geographic breakdown of your employees, throwing a hybrid event may look like hosting one primary in-person along with the option to attend remotely or it may mean hosting a collection of smaller satellite experiences in various locations. To unify these satellite experiences into one event, have each group tune in at the same time to hear remarks from leadership or watch a brand video in order to create a moment of full-company holiday camaraderie.
In-Person Holiday Event Strategies
If your staff are keen on an in-person event, and local regulations permit the gathering, remember to host in accordance with the most recent CDC Considerations for Events and Gatherings.


And remember, just because you are moving forward with hosting an in-person event doesn't mean that it will be reminiscent of the in-person holiday parties your company has hosted in years past. Instead, it will be — just like everything else has been this year and last — an event that is reflective of the current state of the world. Things are not "back to normal" just because it's the holiday season. Instead, take this year as an opportunity to surprise and delight your team members. Events like UCSF's Saturday Night Stories and Pier 70's Drive-In Movie Series are examples of brands that created innovative in-person events that didn't pretend like COVID-19 didn't exist, and instead turned the necessary health and safety measures into an intentional aspect of the event itself.


Just like we navigated the holiday season in 2020, don't let COVID be a dream crusher for 2021. Understand that the possibilities for your company's event this year are truly endless, and just because in-person events might not be possible for everyone, the need to have them does not go away. All you need to get started hosting memorable events for your team is the "Why."


So this holiday season, be creative, commit to a format, and celebrate the end of the year in style. And, if any of that feels too much of a challenge, know we are here to help. As we say at DPEM, if you want people to have a good experience, give them one!