SXSW 2023: The Hits and Misses Impacting the Attendee Experience
Written By: Lindsay Sutherland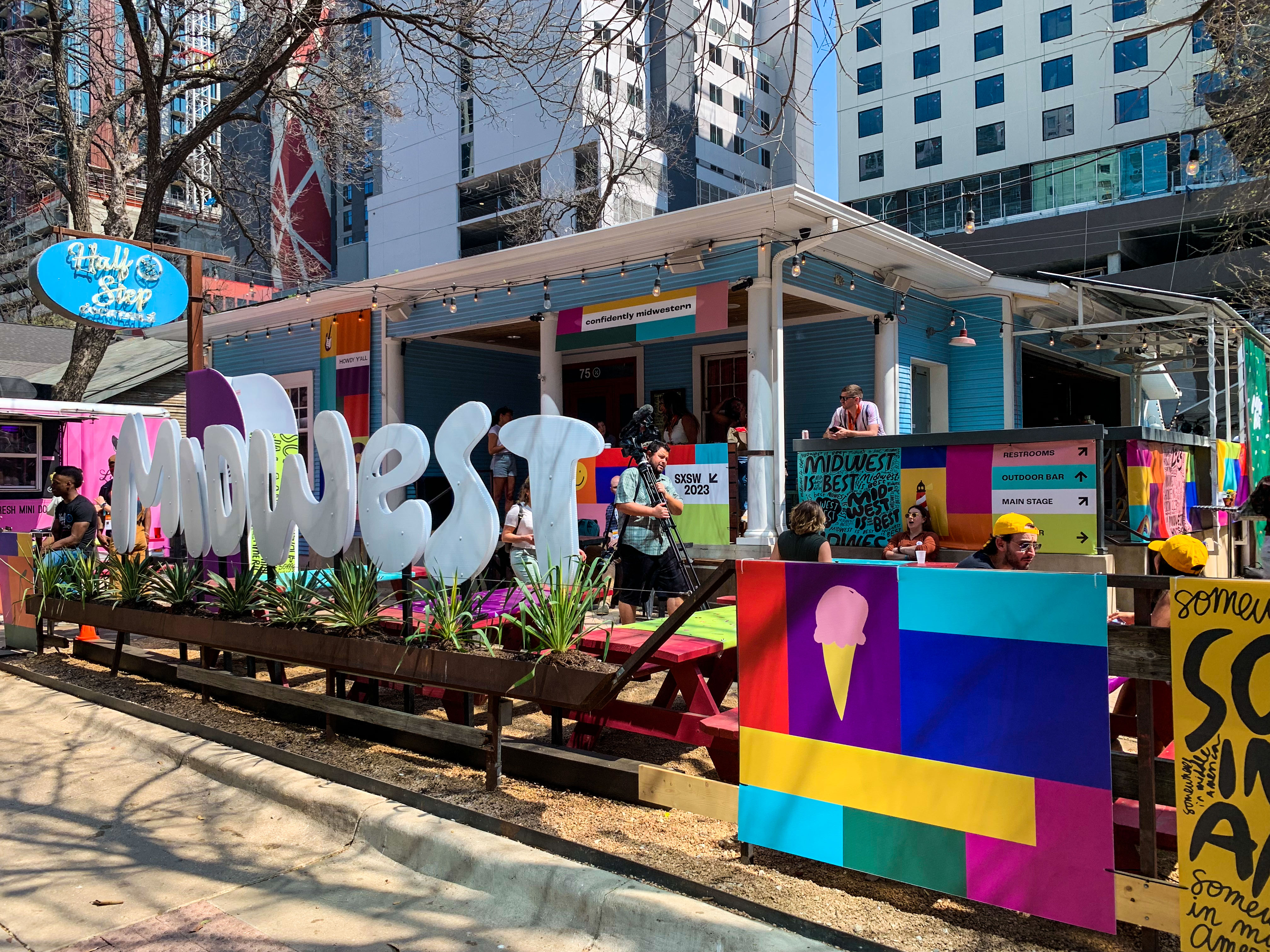 When it comes to event marketing, SXSW is undoubtedly one of the most influential events on the planet with its trendsetting experiences. Every year, it's like attending a new world premiere of the best, most creative experiential campaigns. But amidst all that excitement and anticipation lies the risk: There are hundreds of activations competing for attention during the one week-long conference. Navigating what is 'on-brand', cutting-edge, unignorable - and best of all - memorable enough to capture the hearts of SXSW goers can be intimidating.
Having just returned from this year's event with my team, I'm breaking down the hits and misses from the perspective of experiential creatives & producers.
Hit: Fully Branded Takeovers
The more immersive and detailed the experience, the more time we wanted to spend there. Both Dobly and Lush Cosmetics did this with completely visual rubrics of their respective brands and completely canvasing the venues. The designs were saturated, on trend and relevant to the SXSW audience, all woven together to tell an intentionally curated story of their brand.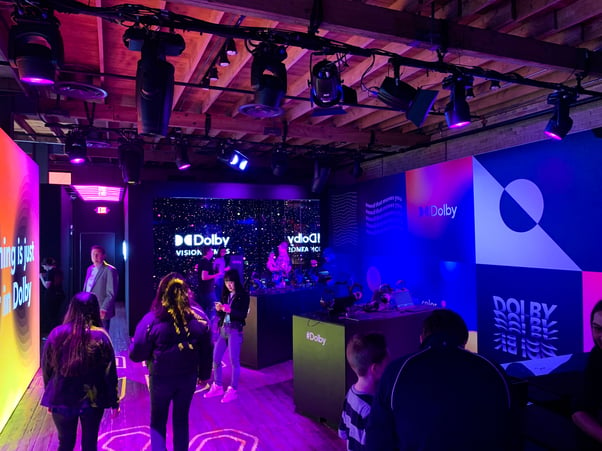 Eye candy matters - people want to be in fully branded experiences because it's novel. It's a world they can't experience anywhere else - it's just for SXSW. For us, these were the most memorable.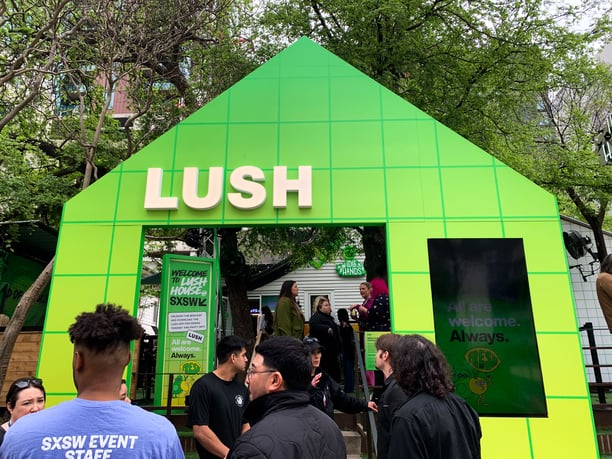 Miss: The Guest Experience While In Line
Long lines are part of the whole experience, but look outside of the four walls of your activation and rethink the lines with a hospitality mindset. The Texas heat is HOT - having water and tents/umbrellas to shade the line would automatically improve the user experience and keep them in a good mood while they wait. We also noticed limited signage and guidance for individuals needing accessibility assistance. People would be willing to help if asked, but the lack of presence made it feel like an afterthought.
The lines are also an opportunity to get creative and really make your activation stand out. Tease the experience - give them something to do while they are in line or provide themed entertainment to seed the story.
Hit: Telling an Interesting Story
Slack did a great job with this: You walked in, moved through the experience organically and immediately understood the story they were telling. The space was fully branded, so you were instantly immersed. The different areas each had a focus that zeroed you in on the key takeaways. For example, Paramount+ used different rooms to showcase each show, which took you into worlds and let you experience the show with hands-on activities, refreshments or entertainment.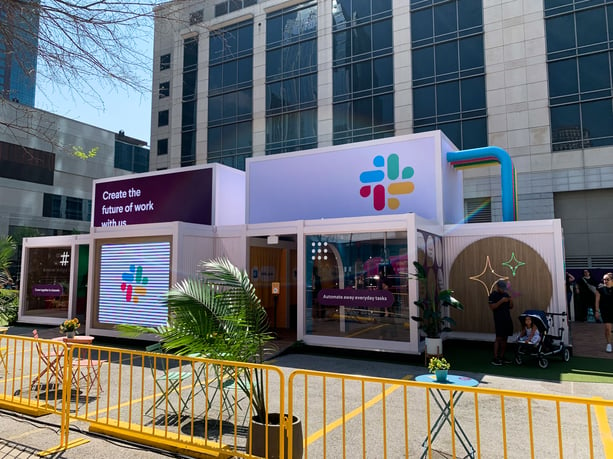 Bonus points for brands that had an activity or gamification - Shopify created their own store, staged with prop product boxes where you could "shop" for a prize (spoiler alert: everyone wins!) The more memorable activations were those that actually had something to do rather than just read or look at.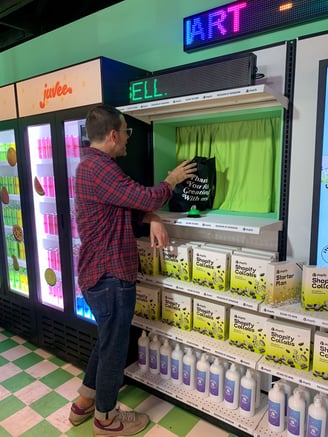 Miss: Brand Ambassador Education
Greet the attendees at the door and give them a lay of the land. Let them know what they are here to do. At many activations, it was on you, the attendee, to figure out the path of exploration once inside - and understand the point of the activation.
While some guests might appreciate being independent, there were experiences that didn't have a strong enough narrative and put too much on the attendee to figure out, and I wasn't sure if I was missing something. When I approached the on-site team, they were more than happy to help, but most places needed that sense of hospitality from the start.
Hit: Activations Across the City
When it's done right, brands can activate outside of a venue and attract a lot of great attention. Peacock+ sent nuns out in the city to local bars and restaurants to promote their show, Mrs. Davis. It worked well for them and caught much attention they otherwise might not have gotten standalone. FX wrapped pedicabs to promote their show, DAVE and we saw them all around the city. Brand ambassadors and flash mobs aren't the most exciting things, but taking advantage of the town to bring your story to life opens up your creative options.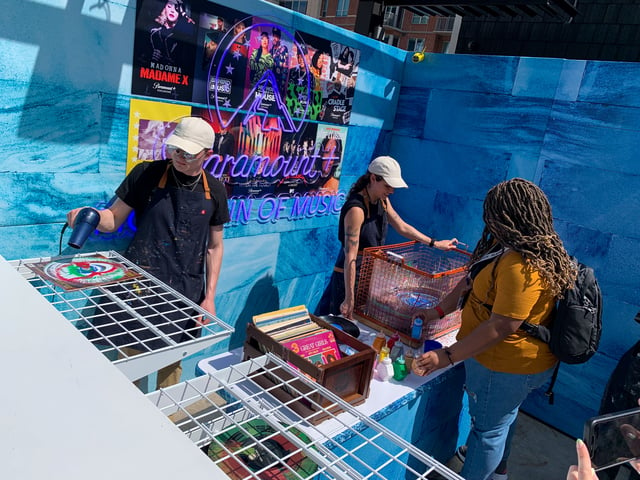 Miss: Food as the Main Attraction
Offering free food can't be the backbone of your activation. There has to be a more meaningful purpose to draw folks in. While a cup of coffee can be nice, how many coffees can you actually have in one day? And how does that leave a memorable impression? Meaningless freebies are transactional.
When brands leaned on this, it was disappointing for the whole experience to be around free food or drinks - I wanted more! There were some lost opportunities to say more, experiment, or build a lasting connection. If there are budget limitations or you are trying to keep it low-key, skip the free stuff and focus on the messaging. Maybe this is a stunt, or a museum-like experience that they move through. People have enough stuff, so spend your energy on delivering something impactful and unforgettable while you have their attention.
Post-pandemic, South By continues to be a well-established launching pad for any brand to connect with its audience in a unique and highly engaging way. Creativity and audience expectations around what brands do in Austin are still at their peak. In this field, we tend to pick up those misses quicker than the average attendee, and while long lines and free food are expected at most events - it's inspired me to think bigger for next year.
What else did you like and dislike at SXSW 2023?