These 9 Trends Could Make or Break Your Virtual Events
Written By: The DPEM Team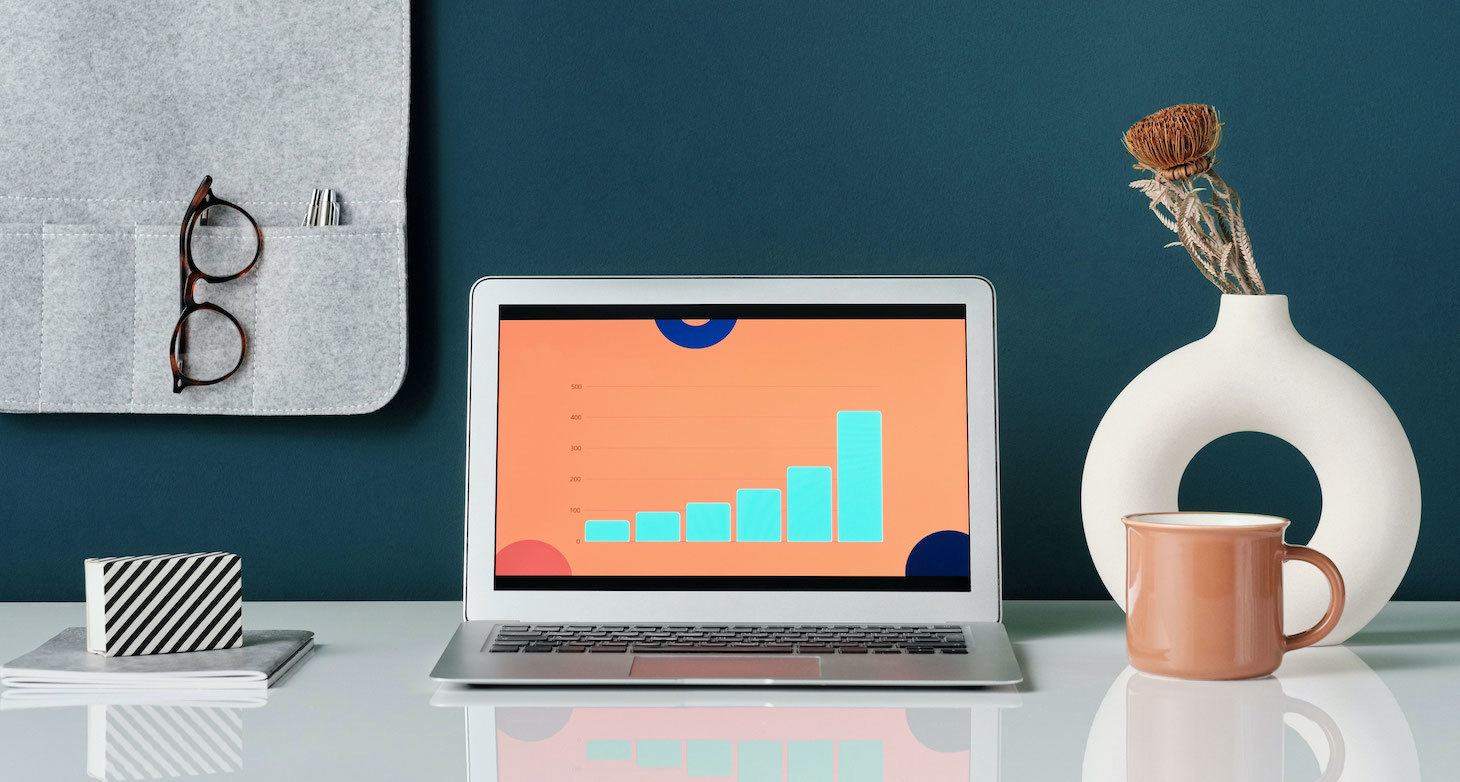 Virtual events have played a role in event strategies for decades, but they evolved into a whole new experience after 2020 to support the new reality for event attendees. Keep up with these 9 trends that are reshaping this important arm of the industry.

In the face of a global pandemic, 2020 event managers were forced to shift away from traditional live events to virtual events when COVID-19 protocols made it necessary.

With the new opportunities being found in virtual, the reality is that the event landscape won't return to its pre-2020 state because the industry has fundamentally changed, so your direction must change to accommodate the shift to the new normal.

It's more critical than ever to follow industry trends in real-time — best practices are evolving faster than ever, so let us help you stay on top of these trends and not fall behind.
Today's event tech fits 2021 as a reflection of demand

As we've been exploring the long-term benefits of the virtual environment while refining platforms and the tech surrounding them, today's event marketers have a wealth of tools available to create out-of-the-box experiences.

Today's event tech allows event planners to:

Host events directly on social platforms that people already use, like YouTube or Facebook, as opposed to the more costly applications, which may partially explain the huge increase in demand and creation of virtual events.


Manage pre-event registration and on-going engagement communications that have traditionally been handled by third-party applications.


Return real-time analytics to dynamically refocus content delivery and learn about user patterns to make programming or content adjustments during the event and for future virtual events.


Nurture leads post-event, which is creating new channels of business development amid the ever-increasing number of virtual event attendees.


Provide new centers of information access so audiences are no longer dependent on more costly and difficult ways to attend trainings or in-person events.


Bring a growing level of "live" experience to pre-recorded events, so the need for in-person events diminishes.
9 virtual event trends you can't ignore post-pandemic

If you're thinking you can minimize your investment in live virtual events because the landscape will go back to normal soon, think again. COVID-19 has had an impact on every industry, and events are not an exception.
01
Virtual events are the new norm.
Now that social distancing and wearing masks are the norm, thousands of avid eventgoers are staying home — and expecting virtual event alternatives. Additionally, they are increasingly willing to pay for the access, so the events are becoming increasingly financially viable to produce.

Since the COVID-19 pandemic began, the demand for live virtual events has been on a steady upward trajectory. In fact, there was a 330% increase in virtual event production in March 2020!
02
The industry is adopting virtual events en masse.
To capture your audience in a world where virtual attendance is becoming increasingly competitive, you have to adopt virtual events now to get ahead of your neighboring brands.
In 2020, Bizzabo reported that 93% of event marketers who weren't already planning virtual events planned to start investing in them. At the same time, 70% of event marketers reported that they'd already taken their live events fully or partially virtual.
03
Virtual events can save on associated costs.
Virtual events have the potential to save costs when effectively managed, however, there needs to be a balance between desired savings and investment in making the experience desirable or worthy of a fee to participate. Like in-person events, you get what you pay for with virtual events, so investing in planning teams, technology, content, creative, graphics, and even celebrity appearances, will add significant amounts to expected cost savings.
04
Event managers are finding new ways to connect within the virtual environment.
Like in-person events, virtual events are a great opportunity for businesses to connect with their audiences. Today's virtual events build connections at every possible touchpoint, from the first email invite or announcement to associated social media connections to the post-event calls and personal conversations. Because all interaction is happening online, communication is more streamlined and attendees stay more engaged from pre-registration to post-attendance compared to in-person events, where it can be jarring for the attendee to go from face-to-face interaction to an email interaction. With virtual event technology, the transition can be seamless.
05
Corporate virtual events are focusing on engagement.
Traditionally used to deliver content, virtual events have historically been focused on educating the viewers. Education is still a critical use case for virtual events, but now that they are replacing live events en masse, attendees are aching for real interaction.
In 2021, event marketing (and design) will increasingly focus on engaging and connecting with the viewer virtually in new ways. Successful virtual corporate events will include engagement and networking, according to 81% of those surveyed. Another 66% cite audience engagement as their most critical concern.
Tailored engagement and networking opportunities from pre-registration to post-attendance give the attendee a sense that they're getting value from the experience that lasts long after the event ends.
06
Event professionals are adding value with interactive virtual content.
Interactive virtual content that invites and promotes audience participation will dominate event planning as a primary means of adding value for viewers.
To keep audiences engaged and actively participating, the best virtual event strategies include dynamic elements such as hosting live Q&As with expert speakers and guests, short hands-on exercises or workshops to practice the material, collaborative real-time brainstorming or solution finding, audience contributions, and surveys and polls (with instant results).
07
Simulive virtual event experiences are gaining traction.
Marketers can create simulive experiences that facilitate connection and networking by mixing pre-recorded content with live interactive elements to simulate an actual live virtual event. This allows the hosts to have high-quality, curated presentations recorded in advance so their attention can be focused on real-time interactions during the live time slot.
The use of this type of experience in virtual event planning has jumped by 50% in 2020, indicating that it will continue to be an important part of event strategies in 2021 and beyond.
08
Competition for audience attention is heating up. Get out in front.
The competition for virtual event attendance is increasingly challenging, and attendees are already experiencing burnout from all the invitations they get.
In 2021, event managers and marketers who want their virtual events to succeed need to deploy their strongest tactics, like exciting graphics, stellar content, engaging programming, and an intentionally designed drip campaign that paints the virtual event as irresistible.
For an effective drip campaign to get attendees to register and attend, it has to be:

Very targeted and personal — what makes your virtual event the answer for this reader?


Directly in response to a unifying pain point


Tested, measured, and evaluated constantly (including campaign goals and KPIs)


Sent only to warm or hot (not cold) leads


Tailored to the reader's needs and sensibilities


Persistent (but not pushy) about the need to register now
09
AI will advance the virtual event explosion.
Event professionals are seeing the value of AI in the virtual events world — it can improve networking by matching similar attendees, manage chatbot conversations with attendees who have questions, help create increasingly realistic realities for virtual venues, and personalize event experiences with deep learning. As AI-as-a-Service continues to bring cloud-based tech solutions to enterprises of all sizes, this relatively young extension of Software-as-a-Service will become more commonplace in virtual event planning, execution, and follow-up.
Today's cloud-based AI services let small and medium businesses access intelligent technology such as natural language processing (the technology that fuels Amazon's virtual personal assistant Alexa) at a scalable cost. The 2020 Tech Trends Report from Future Today Institute predicts the use of AI exploding over the course of 2021.
Normally, AI infrastructure is advanced and costly, but Amazon Web Services Artificial Intelligence Services allows development teams involved in virtual events to affordably utilize machine learning to monitor and analyze interactions with attendees pre- and post-event, as well as during it.
Event marketers can't rely on trends alone
Being ahead of the trends takes more than simply predicting them (or reading about them).
Futurist Amy Webb says "We can't just act on trends alone [...] This is where I see a ton of companies get stuck."
Event planners who want to get ahead of the curve in 2021 need to think about what questions organically come up when they think about next year's trends.
Those questions may include:
What's driving this trend?


How does it impact the virtual events industry?


How does it affect hosting virtual events?


How does it change the way you approach event strategy?
The virtual experience is evolving before our eyes, and it's critical to approach the changing landscape with an experienced viewpoint. From now on, teams must be on top of these industry-shaking changes — now and going forward as virtual events continue to be the norm.
DPEM navigates the path to a better virtual experience by leading the way, so your audience forgets there was ever another way to attend. Book a 30-minute exploratory call to discover how to engage viewers in exciting, engaging virtual experiences that nurture meaningful connections.