Going Virtual: How to Make Virtual Events Exciting in the "New Normal"
Written By: The DPEM Team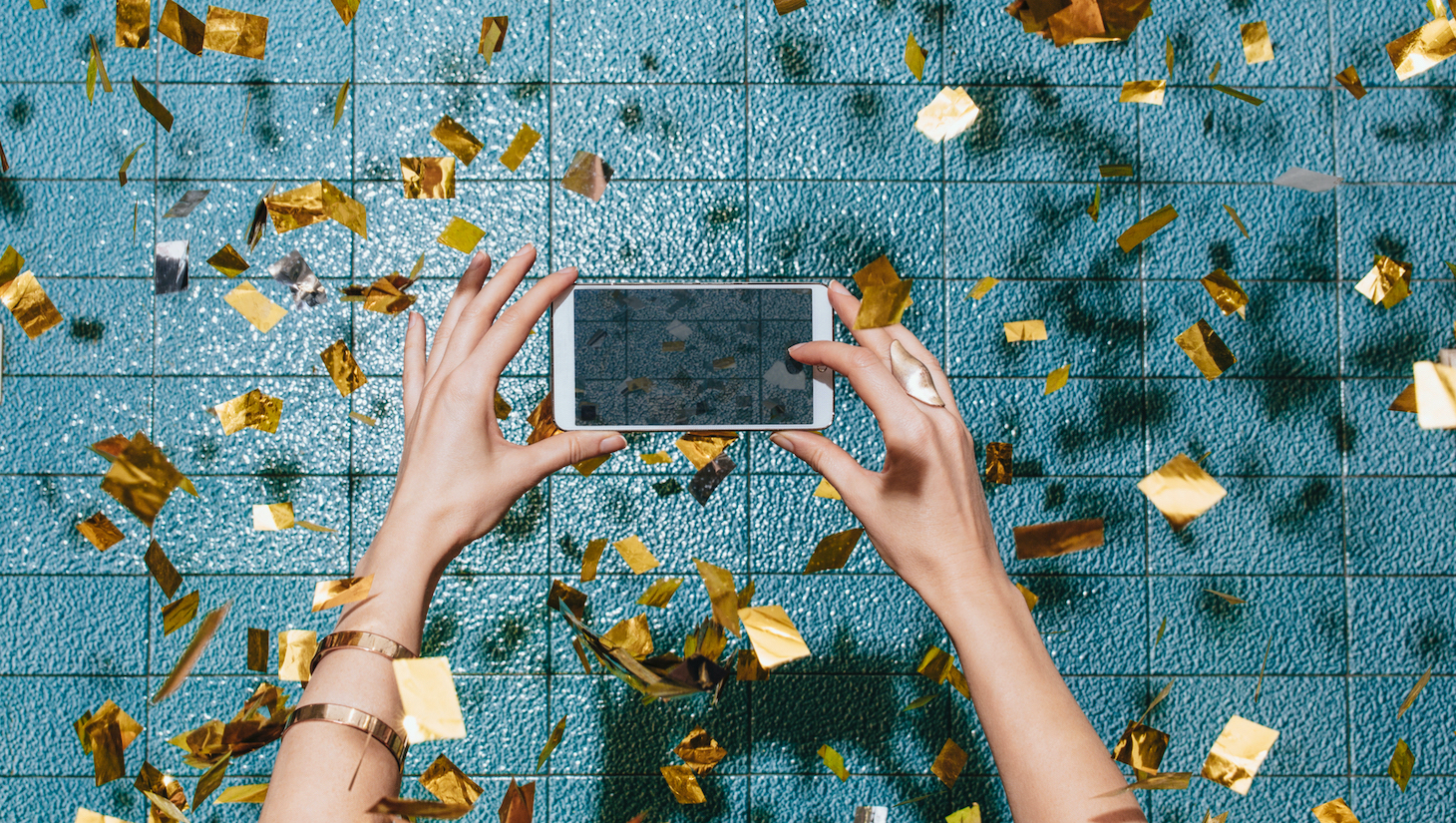 COVID-19 has turned the world upside down, but now is not the time to stop event planning just because we are not able to meet in person. Instead, take this opportunity to kick things up a notch — virtually!

Shifting to virtual events is so much more than just moving an in-person event to Zoom or WebEx. A boring speaker in person is going to be 10 times worse online. A dull, in-person presentation will be deadly in a virtual space. Flat graphics? Monotone speakers? These might be potholes in a "real-world" experience, but they can become sinkholes in a virtual one.

Virtual experiences must be — and can be — far more exciting than the standard webinar or video conference call. So, how should your brand approach virtual events? Think broadcast television … interactivity … engagement!

Experiential events have, in the past, been physically immersive. They often involve sound, smell, taste, sight, and other sensations to get attendees completely engaged with the brand. The Pepsi Challenge of the early 1980s will always be a classic example of an effective experiential event: Pepsi challenged booth visitors to blind taste samples of Pepsi-Cola and Coca-Cola. Millions of Americans participated, and the results caused a surge in Pepsi sales that drove Coke to make what is widely regarded as the worst marketing misstep of the 20th century — but it worked out exceptionally well for Pepsi.

Can that level of engagement be translated to the virtual realm? Absolutely! Read on for four tips about how to transition in-person events to memorable virtual experiences.
Whether you're relocating a planned in-person event or creating something entirely new, you must carefully consider what you want to achieve through the event. Is it new leads? Brand awareness? Sales? Education? Employee engagement? The purpose of your event will help determine what you need to do to create the right experience for attendees.


2
Understand your audience
Most people have video conference call fatigue right now. Whether they are working from home, helping their children learn remotely, or trying to stay connected to friends and family, looking at faces in boxes on a screen feels old. Design your virtual event for a distractible audience and keep content as exciting as possible to hold their attention.


If you're trying to engage internal teams, keep in mind that even the most dedicated associate may be pulled away by a barking dog, a child who needs help with schoolwork, or a knock on the front door. Taking these factors into consideration — by breaking the event into smaller chunks, for example — will earn their loyalty. If you're launching a new product, the same applies.


While considering your audience, think about expanding your attendee list. With a lower attendance cost and time commitment (thanks to no travel or hotel expenses), plus greater access, you may be able to expand your attendee base to a worldwide audience. You could turn a local event into one that gains fans or increases brand loyalty around the world.


3
Embrace innovative ideas
Don't fall back on the standard operating procedures you used before COVID-19. Companies spent most of 2020 finding ways to break new ground with never-before-seen virtual experiences. Seek out opportunities to embrace innovation in your virtual events. Use these questions to help guide your journey of virtual event discovery:
How can you work interactive elements into the experience, so your virtual audience isn't just passively absorbing information?


How can you leverage content and digital assets to keep your audience engaged?


What methods can you use to strategically convey your message to the least receptive members of that audience?

Take this opportunity to reframe perceptions about the power of going virtual! You can excite and engage your audience in entirely new ways. Consider taking them deep inside a "backstage" experience via cameras that allow hundreds of attendees to see spaces that only accommodate a few people at a time.

Here are just a few ways events have brought innovative engagement ideas to virtual platforms:


UCSF: Saturday Night Stories: Marking the close of UCSF's 3-year fundraising campaign, this virtual event recognized the impact and success of UCSF: The Campaign and built donor engagement. The challenge was to architect a scalable virtual experience that would bond attendees to the university on an emotional level.

Innovative Idea: Bringing donors behind the scenes of UCSF by sharing the true stories of inspiration, sacrifice, discovery, and triumph told by the brilliant minds behind the breakthroughs.



(Almost) Hybrid: Bizzabo's event fostered ideas and enthusiasm in the possibilities of hybrid events coming out of COVID-19. The challenge was to make the event feel engaging, interactive, and personal for at-home attendees.

Innovative Idea: Bizaboo brought in the improv hip-hop comedy group North Coast to deliver live, interactive raps personalized to the specific experiences of the virtual attendees.



Zenith Live 2020: For an event designed to help IT leaders guide their businesses through secure digital transformation, Zenith Live 2020 had to provide an engaging virtual environment that fit its tagline, "IT drives business growth."

Innovative Idea: The "Zenith Live Challenge" used a virtual leaderboard to get attendees involved. The event gave attendees a set of challenges, and the more they completed, the further they moved up the public leader board — winning prizes for themselves or select charities along the way.


4
Anticipate new elements in your event
Virtual experiences come with technical challenges that will need to be addressed and may require additional time and resources.
Budget some extra time to make sure your team is aligned on how the virtual elements are developed and incorporated into your program.


Is your talent (i.e., presenters, entertainers) ready to speak or perform to a virtual audience?


Are your motion graphics and video content exciting, and will they work smoothly on your platform of choice?
With all of the challenges that the pandemic has presented to us, one positive is that it's driven innovation and technology in the virtual event space — and that's all to your benefit! In this new virtual environment, it is crucial to have everything in line, from strategy to execution, before it's go time.

Just like an exceptional in-person event, virtual experiential events require a clear event strategy, careful planning, and detailed execution. Your in-house event team may be terrific, but they may need outside expertise to navigate the "new normal" to set up your company for success.

Experts in event planning are helping brands make this shift successfully. DPEM has a proven five-step virtual event roadmap that addresses everything from selecting the right virtual platform to storytelling and audience engagement. We're here to provide our expertise in virtual events and experiential design to serve as a sounding board to help you maneuver around any obstacles to planning your virtual events for 2021.

To learn more about how to transition to memorable virtual events and experiences, book an exploratory call with the team at DPEM today.