The Secret to Engaging Virtual Experiences? Focus on the Attendee Journey.
Written By: Lindsay Sutherland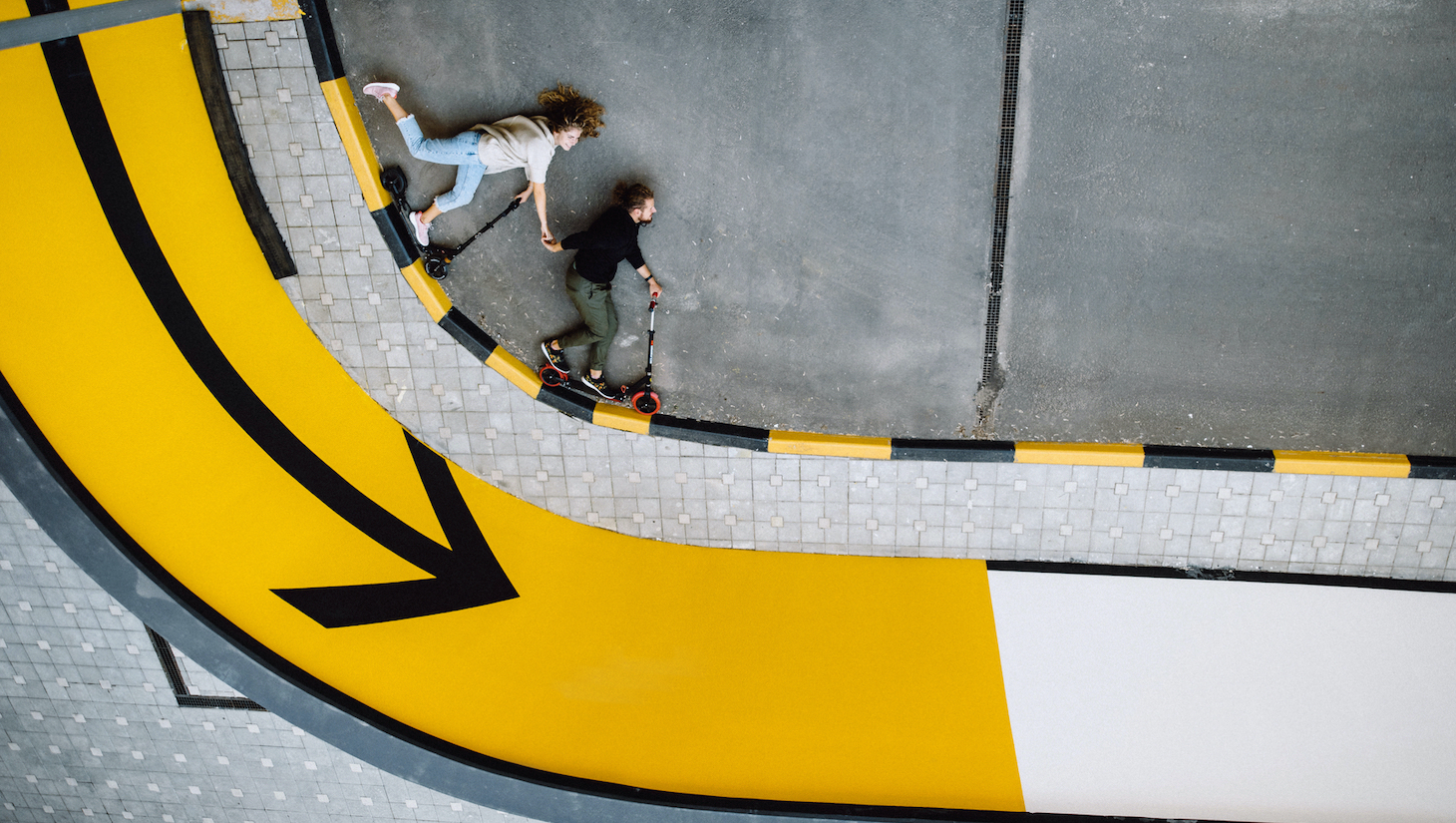 Virtual events are the primary way of building and strengthening community connections right now and will continue to be important to engagement programming post-COVID. How can you ensure people who attend your virtual events are interested and engaged before, during, and after the experience?
With this shift to virtual, many people are experiencing the challenges that come with this new mode of engagement. Digital interruptions, shortened attention spans, hectic schedules, and the stresses of modern life all make it even more challenging to keep people focused and interested in a virtual event. In addition to these setbacks, poor past experiences may also lead to negative expectations and a sense of "exhaustion" from some segments of the audience before your event has even begun.
Professionals designing virtual events are also facing additional challenges: If attendees are not interested in the virtual program's content, even for a few seconds, they are one click away from diverting their attention to something else. However, when these challenges are identified and proactively addressed during the planning process, virtual events are incredibly effective at building audience engagement.
From our experience creating virtual events, here are the top strategies for engaging attendees from beginning to end:
Define your purpose and intention
If you don't know that your event is relevant and valuable to your target audience, they won't either. Do people want to attend? How do you know that? Make sure your event is built around a motivated audience who wants to engage with your messages and content. Knowing you have the right audience and understanding what motivates them to attend are both essential to a successful virtual event!
It's important to make sure you have a valuable message before you try to build interest. A weak program is a waste of your audience's time and reflects badly on the brand. The net effect of moving forward with an event your audience is not interested in is the brand loses currency and your audience will look elsewhere for value.
Create a great invitation
For events, no matter if they are virtual, hybrid, or in-person, your attendees embark on a journey before the experience begins, and that journey starts with the invitation. Does it grab their attention? Is it relevant and valuable? Does it elevate the event above others the audience has to choose from?
Once your attendees have RSVP'd to the event, you can help build their interest and anticipation by sending a series of multi-channel teasers, updates, exclusive content, and sneak peeks that will get attendees engaged before your kickoff. If the event is an internal meeting, build its importance by letting attendees know about opportunities for recognition and worthwhile participation.
Choose the right platform
Virtual and hybrid events can be so much more than talking heads in boxes and shared slide shows.
Professional event planners shouldn't try to just replicate a live experience with a webcam or an uneventful slide show presentation. Look for the opportunity to showcase content in a new and exciting way. Focus on experiences that attendees wouldn't have at an in-person event, like having access to the speaker via Q&A, weaving in multiple forms of digital content to deliver messaging creatively, or even being close to a keynote speaker or celebrity guest.
Using the right virtual platform with features that go beyond standard video conferencing and webinar tools can allow your event to deliver quality breakout experiences, interactive opportunities, and intimate conversations that aren't possible at a crowded live event or in a packed auditorium. Highlight these features in your pre-event messaging so attendees are excited about the upcoming virtual experience.
Encourage participation before & during the event
Start the interaction early in the event attendee's journey. Survey them before the event to help determine activation ideas and gather preference data. Using that data, you can paint an accurate picture of the audience to help build connections among the attendees. Plus, knowing that other people in the experience have the same background, industry, or location will instill a sense of community, even among virtual audience members.
Attendees of virtual events may have some anxiety around the event, especially if they've had bad experiences in the past. Make sure your user experience is clear and easy to understand. Have a helpdesk open before and during the event to make sure that attendees' questions are answered easily and in a timely fashion.
No one wants to feel lectured at an event, even if learning is part of the experience. Listening to someone drone on without interruption gets tiring quickly, no matter how interesting the topic or how thoughtful the speaker. Active participation helps keep attendees from zoning out.
Build opportunities for interaction throughout the event. Break up speaking experiences with polls, Q&A sessions, small group breakouts, gamification, collaboration boards, music, and other interactive participation tools. If you want to create a virtual experience people will remember, you must engage them in creative, unique ways.
Be sure to build in short but significant breaks, just like at a live event, so attendees can clear their heads, move around and attend to personal needs.
Keep engagement going post-event
Ask for honest feedback to improve future experiences and find out what attendees may want next from your brand. Include metric-gathering opportunities to measure attendee attention, engagement, and how they utilized various tools and opportunities at the event.
For most events, it's a good idea to offer a recording of the session. Despite best intentions, people may get pulled away from the event by unexpected circumstances and want to review the content later. Consider providing attendees with exclusive, post-event material, such as a white paper or an e-book, that can't be obtained any other way.
Get expert assistance
No marketer can be an expert on everything, so work with an experiential team to up your game and help you create engaging, memorable experiences, for your audiences.
The right partner will embrace the challenges of virtual and hybrid events to maximize opportunity for your brand in the virtual space. Strategic and creative, that partner will help you create memorable experiences, not just another event. They will serve as an extension of your team rather than simply another vendor.