Make a DPEM Negroni
Written By: Kyra Derdivanis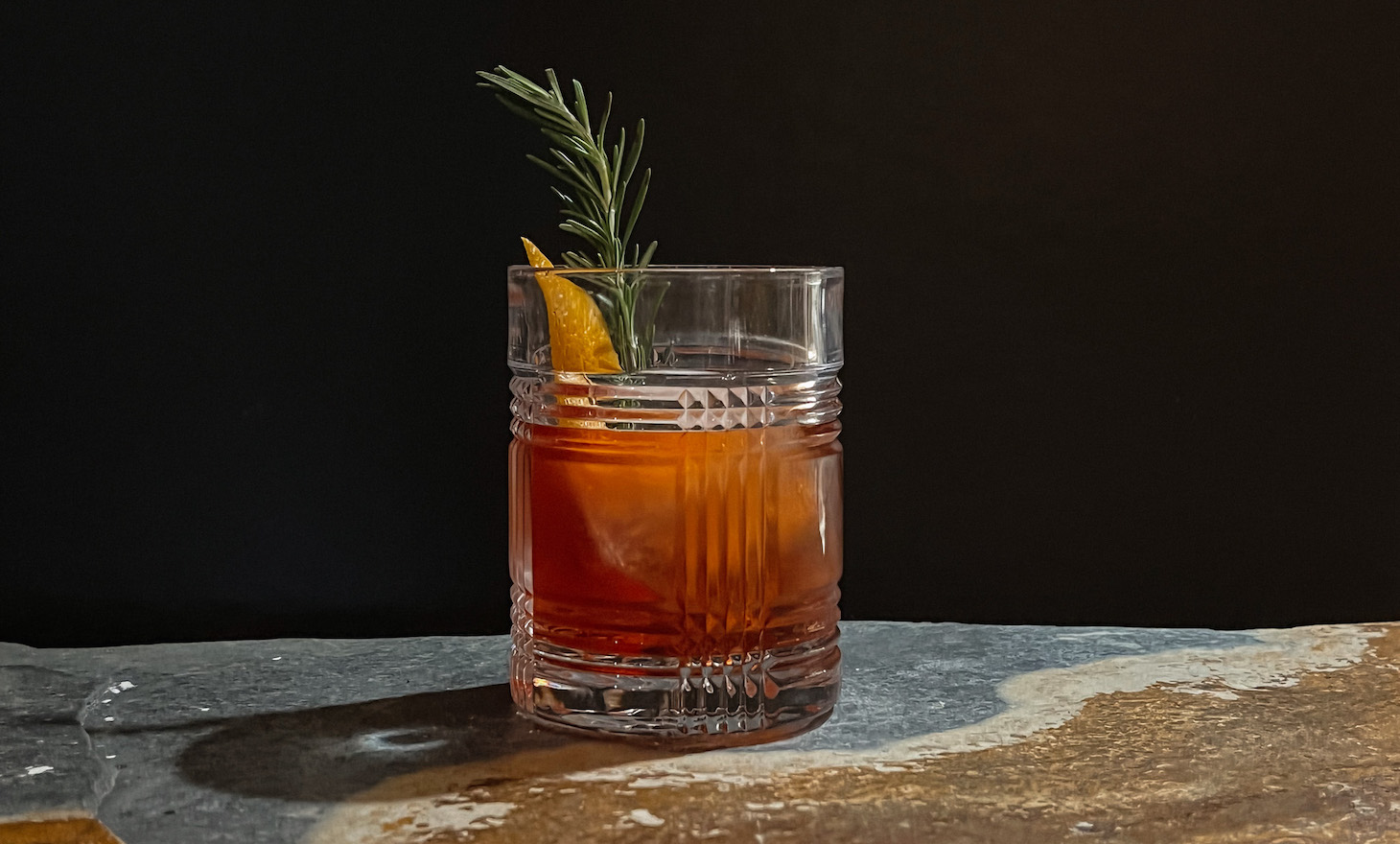 It is undeniable that the pandemic has changed our lives. The most favorable way the pandemic changed mine was that I discovered the endlessly creative world of mixology and craft cocktails. Influenced by working in the experiential event industry, I view cocktails as an experience. When you think of your favorite cocktail or your most memorable cocktail, you probably picture yourself sipping it at one of your favorite bars, enveloped in the sights and sounds of its curated environment, savoring the flavors of the cocktail, and enjoying it alone or with your loved ones. When I make cocktails at home, I channel this mindset to create delicious cocktails that make people feel special and celebrated. Since 2020, I have lovingly called mixology "my COVID hobby", but I plan to continue learning about, making, and responsibly consuming cocktails for the foreseeable future.
Inspired by our brand, I created the DPEM Negroni. This spirit-forward drink dons our signature DPEM orange and is complex in flavor: a perfect balance of sweet, fruity, bitter, and herbal flavors. Similar to our approach to creating unique events with lasting impact, the DPEM Negroni is a twist on the classic recipe. I've added rosemary to its flavor profile, both in a rosemary-thyme syrup and smoking a sprig of rosemary inside the glass before pouring in the cocktail for added theatrics and flavor.
I hope you enjoy this fun cocktail and may it inspire you to follow your passions and seek experiences that bring you joy.
Here's how to make the DPEM Negroni:
Ingredients
1 oz of your favorite gin
1 oz Campari
1 oz sweet vermouth
1/2 oz rosemary-thyme syrup
Rosemary sprigs
Orange peel
Rosemary-Thyme Syrup
1/2 cup sugar
1/2 cup water
3 rosemary sprigs
1 thyme sprig
Instructions
To make the syrup:

Combine the sugar and water in a saucepan over medium heat and bring to a boil.
Remove from the stovetop and put in rosemary and thyme sprigs. Let steep for 15 minutes.
Strain into a container and refrigerate.


To make the cocktail:

Carefully light a rosemary sprig with a match. Place the rosemary sprig on a fireproof surface and flip a rocks glass upside down on top of the rosemary to trap the smoke. Set aside.
In a mixing glass, combine the gin, Campari, sweet vermouth, and rosemary-thyme syrup. Add ice and stir for 30 seconds or until well-chilled.
Flip your rocks glass right side up and safely discard the torched rosemary. Place a large ice cube into the glass and strain the cocktail overtop.
Garnish with a rosemary sprig and orange peel.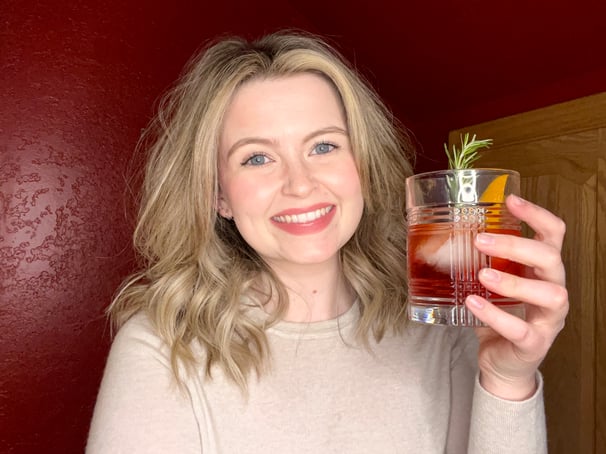 Please enjoy the DPEM Negroni responsibly! Must be 21+ to consume.