Addressing Event Readiness in Any Climate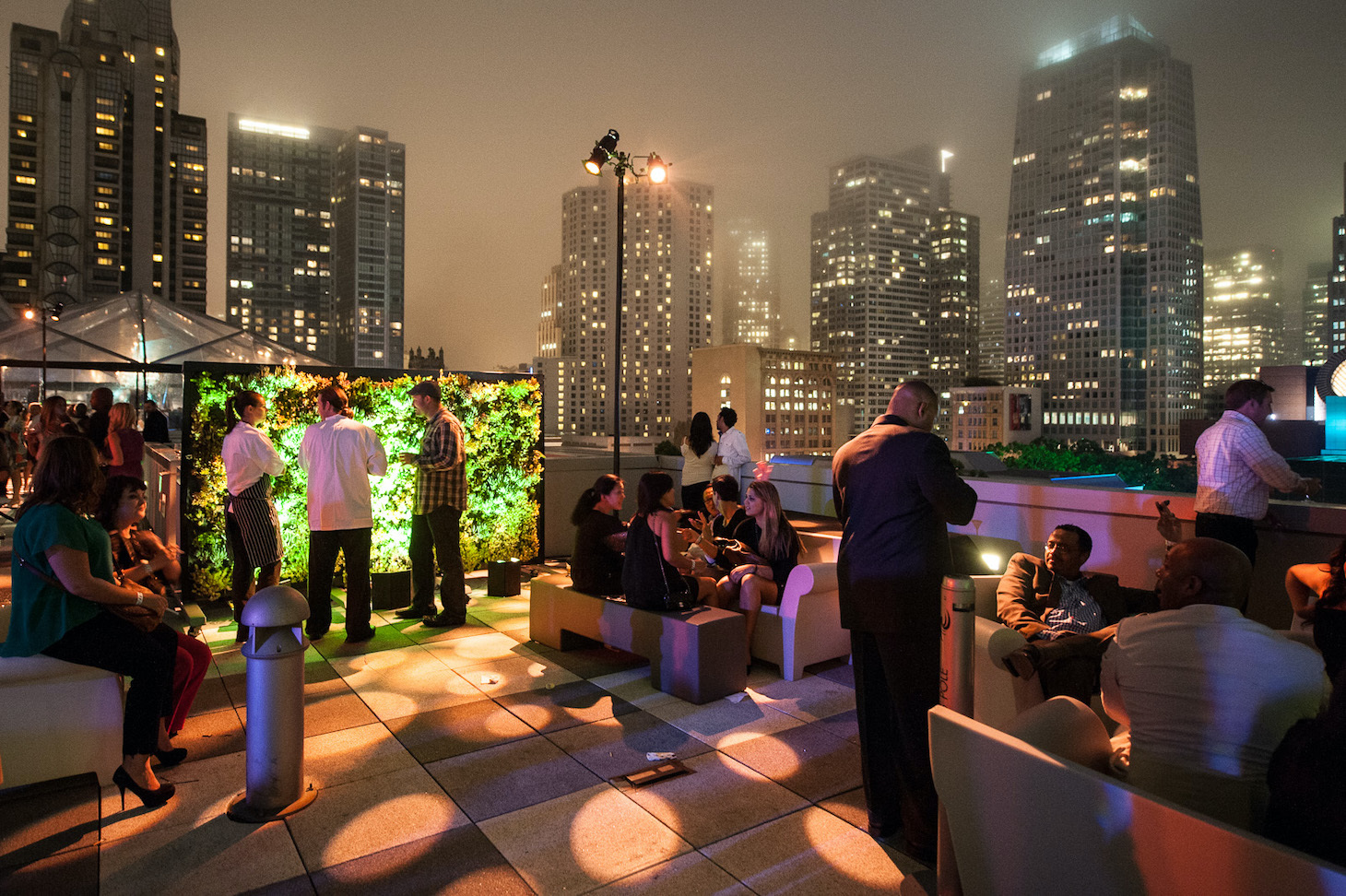 Image: Best of the Bay (DPEM)
The world is experiencing a mass transition. After over a year of sheltering in place for the sake of global health, companies have had to learn how to pivot large-scale events, and quickly. For event agencies, this transition also means having to support their clients in navigating event overhauls, sometimes overnight, leaving many agencies contemplating the best path forward. Does a return to in-person events mean virtual events still make sense? Will hybrid events continue to be a relevant option in the experiential event landscape?


Ultimately, the decision to host in-person gatherings at any scale needs to reflect the pulse and comfort level of those attending. In order to avoid creating an event that is out of touch or undesirable by potential attendees, it's essential that the event planning matches the current regional, national, and global landscape. It is no longer enough to produce an in-person event because it's how it's always been done. In any climate, COVID or not, event programming should be evaluated strategically, ensuring the format, attendee experience, and each touchpoint is designed for the current times to achieve the desired impact.


"Simply wanting to run an in-person event isn't a good enough reason to do it. Instead, you'll need to gain a deep understanding of the driving forces and lean into the motivation behind returning to an in-person event."
Top Considerations for Hosting Events No Matter the Climate
No event exists in a bubble. Instead, they all exist in conversation with the current climate at a given time and in a given place. As an event agency, it is your job to make sure that that conversation is productive by only creating events that are relevant, valuable, and accessible. Otherwise, you run the risk of producing an event that is either irrelevant or tone-deaf, or even worse— deemed to be unsafe.


Luckily, there is a way to produce a successful event in any state of affairs. Event producers need to familiarize themselves with these key checkpoints to ensure you are strategically producing your event to maximize impact and effectiveness.
Attendee Readiness & Motivation
Image: Resy Drive-Thru
Attendee readiness is when you take a temperature check of how your target audience feels about attending your event. In the time of COVID-19, most of this process involves determining if your attendees feel comfortable returning to in-person events. And if not, what are they ready for? Survey your attendees to determine their readiness levels. Then, it's up to you to determine:


What safety measures do you need to put in place to prioritize the health of your attendees?


What barriers are you asking your attendees to overcome to attend your in-person event?


Will you be requiring attendees to be vaccinated or tested to attend your event?


If a large sector of your target audience is still uncomfortable returning to in-person events, are there parts of your event that can transition to the virtual world in order to offer a hybrid event experience that meets attendees where they are?


Additionally, no matter the climate or landscape, you need to be sure that you are also giving your attendees justified reasons to be motivated to attend your event. To assess attendee motivation, ask yourself questions like:


Are you targeting the correct audience or audience segment?


Are you providing relevant and valuable content to your target audience?


Have you justified the necessity for this event being in-person as opposed to virtual?


How does your event contribute to the community?


Brand Readiness & Motivation
Image: Eat Drink SF (DPEM)
On the flip side is assessing brand readiness, aka determining whether or not this is the right time for the brand to host an event. During COVID-19, it is more important than ever to determine if hosting an in-person event at this time is in the best interest of your brand and your audience's perception of it. Additionally, as we move forward, regardless of the current situation, there also always needs to be enough motivation behind the event to result in a positive ROI.


Similar to how you determined audience readiness and motivation, ask yourself these questions about the brand to ensure they are ready to host an in-person event:


Is the event format you've chosen the best fit for your brand?


Is your brand doing what it needs to be relevant and valuable to your audience?


In what ways will creating an event for this brand lead to measurable value for the company and attendees?


What is the key purpose of the event?


What does the brand want the audience to take away from the event?


Company Readiness
Sometimes you can see that there is audience and brand motivation and readiness, but your company just isn't there yet. For example, if during COVID-19 your company is yet to return employees to the office but you are intent on producing fully in-person events for your clients, what conflict would present for your internal messaging? ? Naturally, those two practices conflict with each other and could potentially cause internal turmoil. Therefore, before proceeding with any event production, you need to ensure that the events you are hosting align with the rest of the operations and policies at your company.


Other times, your company may be ready, but you lack the bandwidth to pull the event off. If the opportunity is right, you don't want to miss it. This is where outside resources come in to help you offload the work, such as a more experienced event production agency. To help you decide the best path forward for your company, check out our guide to in-house vs. event production agencies: Breaking Down the Choice Between In-House or Agency for Event Production: The Case for Hiring Event Production Agencies in 2021.
Environmental Readiness
Image: American Red Cross Open House (DPEM)
Last is assessing environmental readiness is at the heart of addressing event readiness in any climate. This step is all about the logistics associated with your event. What obstacles might your guests experience when looking at attending your event? Even if you've determined that your audience, your brand, and your company are all ready to produce and attend your event, COVID-19 may still pose other environmental factors that prevent your in-person event from being logistically possible.


This is why it is so essential that in the COVID-19 climate we are continuing to lean heavily on our local resources— such as those being provided by regional, state, and federal officials as well as local community networking groups. Use these resources to guide your event decision-making, to understand the specificities of the ongoing health and safety policies in your area, to see what the projected future of COVID-19 looks like, and to gain insight into what others are doing to navigate the pandemic. When in doubt, refer to these resources and guidelines in order to assess the environmental readiness of your area.
Conducting a 360-Degree Pre-Event Audit
In an effort to combine assessing all of those different environmental and attendee-related factors, it is always a good idea to conduct a full-scale 360-degree audit before proceeding with any event - no matter the climate. By taking a thorough look at every aspect of your event, you'll be able to confidently determine whether or not your event should move forward.


Use the findings gathered during your readiness assessment and evaluate them side-by-side with a 360-degree pre-event audit to determine the best path forward for your event before you get too deep in the logistics without considering each element appropriately. When it comes to event production, the more recent the data, the better, and in times where regulations and local gathering requirements can change suddenly, it's best to have a plan in place.


Here is your 360-degree pre-event audit checklist:
In regard to your

stakeholders, determine:



What do they want out of your event?


Is it possible to deliver them what they want in the current climate?


Are they willing to be flexible in the method or path you take to achieve their goals?


If they want to have an in-person event to expand their reach with their current and prospective customers if it were necessary, would they be willing to do that with a virtual or hybrid event instead?




In regard to your

audience:



The best way to determine their readiness is to survey a focus group composed of your target audience. Based on their feedback, you may need to refocus the event to either take on a hybrid model or tailor your messaging to better reflect the needs of those attending.




In regard to

influencers:



Key influencers or players in the event industry have the power to dictate how the current landscape affects industry trends. This is not only about COVID regulations, look at this holistically.


Take the time to familiarize yourself with these trends and gauge their pulse on the landscape in order to identify the best path forward for your events.



If you are unable to take the time to conduct a thorough pre-event production audit then you run the risk of:


Having your event come across as tone-deaf or out-of-touch with the current climate.


Losing your ROI by failing to make your event worth the time and money investment that you are putting into it.


Failing to maximize your audience's attention by producing events that they are unwilling to attend.


"In a post-COVID-19 world, people require a higher level of transparency and open communication than before. So, what do you do if you feel comfortable putting on an event, but you have to convince the outside world to be comfortable with it, too? In order to create the right mindset for attendees to buy into your event, it's critical to begin your approach by establishing trust."


Producing successful, memorable experiential events in 2021 is dependent on how well you read the current global state of affairs. Because experiential event production is an innately creative and innovative field, when agencies put their minds to it and remain in conversation with their surrounding community they will no doubt be able to continue producing must-attend events in the years to come. To help you produce the in-person events that your audiences deserve to attend, download Navigating the Return to In-Person Events in 2021.