Top Experiential Event Agencies Serving Silicon Valley
Written By: Kyra Derdivanis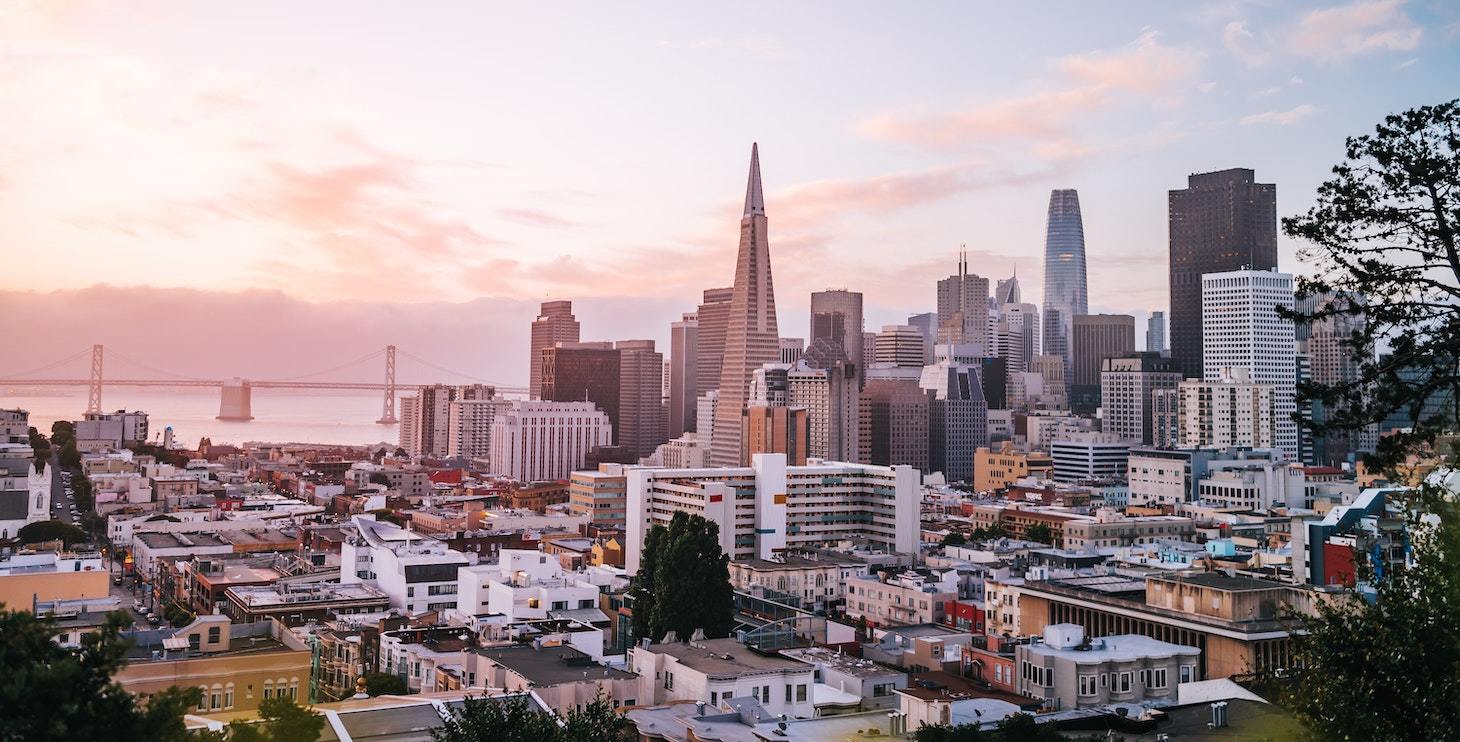 Silicon Valley companies are among the largest, most relevant brands in the world. It's where companies like Google, Facebook, LinkedIn, Twitter, Uber, Airbnb, and over 2,000 other tech companies are headquartered or were born, making it the densest concentration in the world of innovative technology. And as the home base for organizations that are also disruptor and challenger brands, Silicon Valley is where industry trends are set— and the whole world is watching.
Therefore, events and experiences in the tech hub of the Bay Area need to not only reflect a company's unique brand but that innovative, taste-maker spirit as well. Organizations in Silicon Valley are looking for experiential agency partners to bring innovation and big ideas to their events. They want to work with highly creative teams that are capable of delivering an experience that guests haven't seen before, that guests will remember, and— most importantly— that will create lasting memories that guests will keep talking about long after the event has ended.
In order to effectively speak to an audience of innovators and inventors, the key is to embody their values, first from their marketing and positioning perspective. To really understand who your client is and what type of experience would have the greatest impact, explore questions like: How do they see themselves? What are they trying to be to their audience? Who are they talking to, and what is cool to them? From that jumping-off point, you can start to build the ideas.
Understanding the motivations of top tech companies is key to providing value. To get you started on creating an event for a Silicon Valley client, here are their top values:
Originators and innovative leaders in their industry


Pursue creativity at every turn


Interested in a deep brand story, both internally and externally


Use people-centric thought processes


Create opportunities for community building


Additionally, familiarize yourself with the most common types of events that Silicon Valley organizations with be looking for, which include:
User conferences


Sales kick-off events


Product launches


Brand activations (B2C and B2B)


Customer networking events


Executive summits
Top 5 Experiential Event Agencies Serving Silicon Valley

It's no surprise that there is a lot of money in Silicon Valley. Consequently, pre-pandemic event budgets were getting bigger and bigger. And the scale, production, and ideas for these events continue to grow alongside those budgets, even post-pandemic.

In order to host events that stand out from the pack, brands are looking to work with agencies that are capable of taking them to this next level and make their experiences bigger and better than the competition. On the flip side of the silicon coin is the ever-evolving world of Silicon Valley startups looking to create buzz, but on a scrappier scale and with much smaller budgets. But just because these organizations have smaller wallets doesn't mean they have smaller expectations.

Let's take a look at how experiential event agencies in Silicon Valley (like us!) create events that innovate and surpass their clients' highest expectations.
Grow Marketing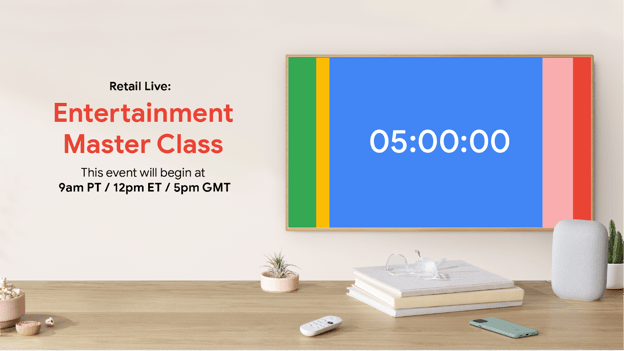 Source: Grow Marketing

As a women-owned team of seasoned marketers who left their jobs at in-house brands to start Grow Marketing, this is an agency that knows what brands are looking for. Their strength is in their ability to tell stories through their brand activations in order to deliver a truly memorable experience.
A highly creative team intent on crafting experiences that are fun and well branded, Grow Marketing is a true experiential agency. Take their virtual sponsorship strategy for Salesforce.org for instance. By creating a new category for lifestyle brand partnerships along with an in-depth virtual event strategy, Grow Marketing tapped into a brand new way to work with tech companies at events.
Manifold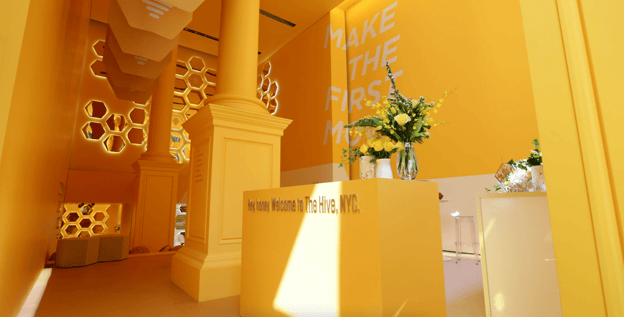 Source: Manifold

When it comes to big experiential event projects, Manifold is the go-to agency for many of the most innovative organizations out there. The secret to their success? Going the extra mile to create a splash in whatever they do through crafting highly immersive and detailed experiences. Manifold is another true experiential agency that ensures the brand is felt in all creative elements of their events.
Take the Bumble Hive they recently launched in New York City. The popup is the first in a line of planned experiential events for the dating app, and is acutely designed to be the physical manifestation of the digital experience provided by Bumble.
Kennedy Events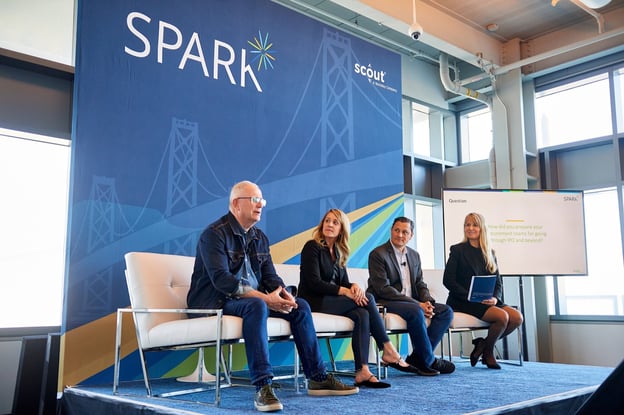 Source: Kennedy Events


As mentioned above, Silicon Valley startups are looking to work with experiential event agencies, too. Insert: Kennedy Events. They are a small organization, but a powerful one that specializes in highly entertaining and immersive experiential meetings and conferences. For example, when they designed the Scout conference, they incorporated a Lido Deck theme on Pier 27 in San Francisco, along with a flexible event production style for Scout + Workday.
Invision

Source: Invision


Back when the world went remote in 2020, the true strength of an experiential event agency lay in their ability to translate their services to the virtual world. One of the agencies that took this industry shift in stride was Invision due in large part to their history of virtual events, and their extensive tech and broadcast capabilities that are capable of bringing the screen to life. Their Shawn Mendes Wonder Album video game is a great example of building an engaging experience for fans in a tech-forward way. When the pop singer launched his album, he wanted there to be a way for fans to feel as if they were interacting with the album itself— since COVID-19 had canceled Mendes' scheduled tour. And that's just what Invision did by creating a 3D, 360-degree virtual environment for fans.
OBE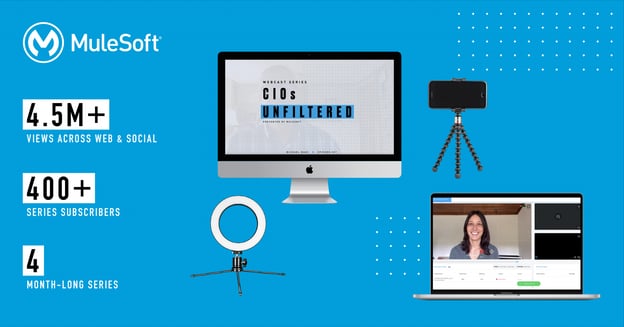 Source: OBE
One of the more expansive agencies out there, OBE seems to do it all— creating events left and right for Silicon Valley tech brands, athletic brands, and entertainment organizations. Their goal is to attract the best talent in order to attract the best clients. Which is exactly what they did when they created MuleSoft's "CIOs Unfiltered," a unique global webcast series with quick-hit content, a user-friendly digital environment for today's professionals, and episodes that could be watched weeks after the live event. And by pushing the boundaries of digital content, OBE spoke to their audience of fast-paced tech professionals.
Best Practices for Working with Experiential Event Agencies

Experiential events engage audiences across different senses and leave them feeling impacted and energized. When working with experiential event specialists, building a relationship will help brands feel more confident that their vision has been communicated properly and their event is headed in the right direction. Here's how to work with experiential event agencies in Silicon Valley and beyond.
Come prepared with your event mission and goals, so your agency has a clear view of what you are hoping to achieve with your event program.



Find an agency partner that you trust, and ask for their input during the planning process and when developing your event KPIs to ensure every audience touchpoint of the event is aligned with your goals.



Conduct regularly scheduled status meetings during the planning process of the event for ongoing oversight of the fulfillment of the event goals and the overall mission of your brand.



Be flexible and open to creative new ideas. After all, you hired an experiential event agency to do what they do best— craft an expertly curated innovative experience for your brand.



If an aspect of your event rings false to your brand, speak up. Your agency was hired to create an event that is in line with your brand's ethos and unique voice, if something isn't being executed correctly, guide them back on course.



Provide clear and comprehensive feedback during the planning of the event for increased cohesion in the final product.
As one of the experiential event agencies serving Silicon Valley, our team at DPEM knows that teams like us aren't just here to make your event happen, we're here to make your vision come to life. This is the differentiation that distinguishes us from agencies that are focused on getting in, producing your event, and getting out. We are a dedicated team of people who work hard for you in order to go above and beyond to make your vision a reality.

In our mission to understand your goals in order to clear a path to your success, we stay true to our four core beliefs about the role of agencies: expert stewardship, tastemaking, meticulous execution, and a spirit of curiosity.

We handle your project with expert stewardship.
We are the calm in the storm for our clients, the guiding light throughout the journey to a seamlessly executed experiential event, helping them navigate through their ideas and exploratory process. We make sure everyone feels peace of mind knowing "DPEM's got it." It is essential to us that we establish a feeling of trust, expertise, and relief by presenting information and visuals that are clear, simple, clean, and easy to navigate for our clients.

We curate a tastemaking approach with each project.
We approach every experience individually, avoiding formulas and instead developing each touchpoint with an elevated curation. We identify what it means to be authentic and leverage that uniqueness to create a lasting impact. We champion the intangible factors that bring happiness, ensuring our approach from design to decks is creative and enjoyable.
We manage your project with meticulous execution.
Our logistical foresight and proactive approach create a natural path to thoughtful and intentional results. When crafting an experiential event for any of our clients, we focus on what will provide the most long-term impact for their brand, their team, and their community. We are detail-oriented mavens, intent on ensuring no stone is left unturned and pride ourselves on always considering all possibilities before making a decision.
We engage every project from a spirit of curiosity.

Each new client and event is an opportunity to create something brand new. After all, if we aren't continuously striving for innovation, why do experiential events at all? However, there is one constant in our approach. The first step of each new project is the same. We ask ourselves, what does this opportunity allow us to uncover, explore, promote and engage?
At DPEM, we are dedicated to crafting events that are in line with our clients' best interests and biggest ideas. To start your journey toward throwing an innovative, unforgettable event for your organization, book a consultation with one of our event engagement experts today.